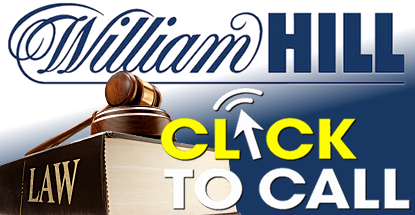 Anti-gambling campaigners have called UK bookies William Hill reckless and greedy for promoting their new in-play betting app despite concerns over the app's legality, but Hills isn't bothered.
This spring, William Hill Australia rolled out its Click To Call smartphone app, which relies on voice recognition technology to circumvent the country's longstanding prohibition of online in-play sports betting. Me-too apps from local rivals Ladbrokes and Bet365 followed shortly thereafter, but these technological workarounds quickly caught the eye of regulators.
In July, the Australian Communications and Media Authority (ACMA) confirmed that it had written to the three bookies to express the ACMA's skepticism of the apps' legality. The Australian Federal Police (AFP) launched an investigation of the apps and enlisted global cops Interpol to help their investigation based on the fact that some Aussie betting divisions' servers are hosted outside the country.
Ladbrokes has mothballed its app until legal clarity emerges, but Hills and Bet365 continue to offer their respective services. A Hills spokesman told The Australian that the company remains "confident with the legality of the service and have obtained senior counsel advice to confirm this."
During an analyst call following this month's release of Hills' H1 earnings report, CEO James Henderson said Click To Call had received "a very positive response" from punters. Henderson credited the app with having tripled in-play betting turnover since the April launch.
After the ACMA and AFP got involved, the Free TV Australia association said its members wouldn't air any more adverts for the in-play apps until their legality was settled. In the meantime, Henderson said Hills would review its marketing budget to ensure it's ready to "capitalize on [the app's] popularity" if and when it gets the all-clear.