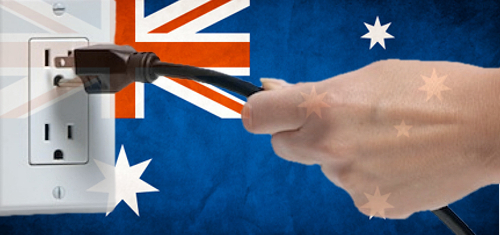 Australia's premier online gambling licensing body has told its licensees they must stop offering in-play sports wagers in four weeks.
On Friday, the Northern Territory Racing Commission (NTRC) sent its licensees a letter saying they must close down any online in-play betting apps within 28 days in order to "head off future action by the federal government."
In April, the federal government released its review of the Interactive Gambling Act 2001, which permits in-play sports wagers only over the telephone. The review recommended that the government close the loophole that had allowed some NT-licensed operators to offer voice-activated smartphone 'click-to-call' apps that circumvented the IGA's online in-play restriction.
However, while the government requested that the offending operators – William Hill, Bet365, Sportsbet and Unibet – withdraw their apps, it offered no timeline for complying, leading the operators to conclude that they'd be fools to shut down the money-making apps until they were explicitly ordered to pull the plug.
The NT government had previously expressed its support for online in-play wagering and NRTC chairman John McBride said the decision to compel the apps' withdrawal "has not been taken lightly." But McBride noted that voluntary compliance was preferable to the prospect of the federal government "taking control of regulation of the online wagering industry."
McBride said the NT government hoped that by acting before being ordered to do so would "demonstrate that we are capable of regulating the industry responsibly and without the need for significant federal government interference."
Human Services Minister Alan Tudge, who delivered the government's IGA review, said he welcomed the NTRC's decision, calling it "consistent with our view that click-to-call operators are breaching the law." Tudge reaffirmed the government's pledge to introduce laws to specifically ban online in-play sports wagers.
The NT's decision was applauded by CrownBet CEO Matthew Tripp, who said willing compliance would eventually lead to legalization of the online in-play product. Tripp said the industry-wide shutdown "gives us the chance to go to the government with a united front" to lobby for proper regulation of the activity.
Comments