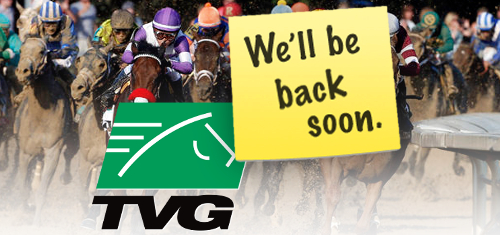 Wagering on the 2016 Kentucky Derby failed to surpass 2015's record handle, in part due to a major technical failure at Betfair's US advance deposit wagering (ADW) operations.
According to stats released by Louisville-based Churchill Downs Inc (CDI), total wagering on the Kentucky Derby Day program amounted to $192.6m, down 1% from 2015's record. Wagering on the actual Kentucky Derby race fell 10% year-on-year to $124.7m, the lowest figure since 2011.
On-track wagering was up 2% to $23.5m on the day's total package but down 6% to $11.3m on the marquee race. Business was far more brisk at CDI's ADW site TwinSpires.com, which reported the day's wagers up 29% to $26.8m, while racing on the marquee event was up 22% to $16.6m.
But the day was a disaster for the US operations of UK-listed betting exchange Betfair (now part of the enlarged Paddy Power Betfair group), which saw its US-facing ADW site TVG go offline for nearly three hours on Saturday.
At around 5:30pm, roughly one hour before 10:3 nag Nyquist raced to victory in the day's premier event, TVG's site went dark and didn't come back online until around 8:15pm. The net result was that many punters were unable to place their wagers in time for the off.
Betfair US CEO Kip Levin issued an email to customers later Saturday night apologizing for the outage, which the company blamed on "human error … during a final readiness check." Levin apologized for the gaffe and assured customers that the company would work to ensure there was no repeat performance during the spring and summer racing seasons.
Saturday's outage also affected Betfair's New Jersey-based 4NJBets,com, which holds a monopoly on ADW in the state, leaving Garden State punters with no online fallback option. The timing was doubly embarrassing given that Betfair US is poised to launch America's first locally licensed exchange wagering site in New Jersey on Tuesday.
Naturally, there are those who suspect TVG's outage may have actually been the result of an external distributed denial of service attack. Extortionists make a habit of targeting sports betting sites immediately prior to major events, knowing that the sites can ill afford to have punters come to think of their sites as unreliable vehicles for getting their wagers in on time.
Rival ADW operator Xpressbet, part of the Stronach Group, admitted it came under a "sophisticated, malicious" DDOS attack last August. TVG's network experienced some downtime on the same weekend, although Betfair didn't publicly cop to facing the same type of external threat.
While there's no proof that TVG came under DDOS attack on Saturday, Betfair US may have decided it was more advantageous for customers to think of them as occasionally ham-fisted stooges prone to disabling their own technology rather than an operator whose systems were unable to defend themselves – and their customers' data – against malicious third parties.
Comments