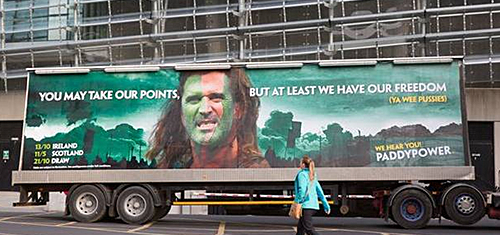 The proposed £5b merger of Irish betting operator Paddy Power and UK betting exchange Betfair has been given the all-clear from the companies' shareholders.
Paddy held an extraordinary general meeting in Dublin on Monday, during which over 99% of its shareholders voted in favor of the union. Betfair shareholders expressed a similarly convincing margin of approval in their own vote on Monday.
The deal still requires the approval of Ireland's merger watchdog but expectations are that it will follow the lead of its UK counterpart, which expressed its approval of the deal late last week. Assuming that approval is forthcoming, the companies expect to conclude their arrangement by the end of Q1 2016, after which the redundancy axes can begin achieving those expected £50m in 'synergies.'
In other Paddy developments, the company has reportedly reached an out of court settlement with former Manchester United and Ireland footballer Roy Keane, who sued the Paddsters in July over their unauthorized use of his image in yet another cheeky promotional campaign.
The campaign featured Keane's face superimposed over Mel Gibson's in a screengrab from the movie Braveheart. The doctored image was emblazoned on the side of a 40 ft. trailer driven around Dublin ahead of an Ireland v. Scotland European Championship qualifier, with accompanying text mocking Scotland's "wee pussies" for possibly taking Ireland's points, but not its f-r-e-e-d-o-m-m-m-m-m-m-m-m. The ad was timed to coincide with the run-up to Scotland's failed independence referendum.
Keane objected to the ad's "disparaging" message, which he said in no way represented his feelings toward Scotland. Keane's attorneys also suggested the ad implied a business relationship between their client and Paddy Power, much like Gibson falsely implied a relationship between his film and historical fact.
The matter was to be heard by Ireland's Commercial Court but Justice Brian McGovern announced on Friday that the two parties had reached a settlement, the details of which are to remain private, much like Gibson's schtupping of Sophie Marceau in the movie. S-h-a-g-g-i-n-g-g-g-g-g-g-g-g!