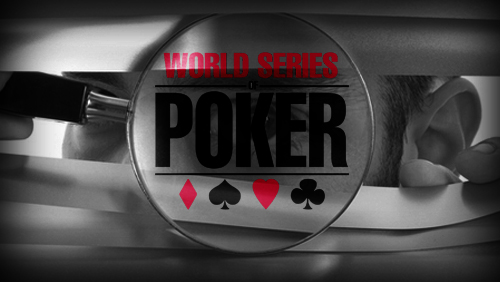 Professional poker player Tommy Chen is in the hot seat after being caught using third-party software on one of Nevada's regulated online poker sites, WSOP.com.
Chen, using the screen name "BTCBLADE," was caught after making the mistake of streaming a session on Twitch in which he was using an heads-up display (HUD). This was then brought to the attention of WSOP officials.
Poker player Randy Dorfman tweeted a screenshot of poker videos posted by Chen to his Twitch.tv account, asking for explanation from WSOP. The inquiry led to a few exchanged tweets between Dorfman and Head of Online Poker at WSOP Bill Rini.
Although WSOP's terms and condition stated that "use of any software, program or robot which in the Company's opinion is endowed with artificial intelligence or any external devices, programs or applications" could lead to ban or termination of the user's account, the company decided to just issue a warning and refer the matter to the Nevada Gaming Commission.
Nevada gambling statute, NRS 465.075, makes it illegal in Nevada for anyone participating in licensed gaming to use HUDs and other third party software which assist in analyzing probabilities or strategy.
Violation of the statute is considered a category B felony and could lead to a fine of up to $10,000 or imprisonment for between one to six years.
The use of third-party software in online poker has been the subject of much debate. Over the last couple of years, many internet poker sites have begun banning third-party software in a bid to attract more recreational players. In September, PokerStars decided to ban third-party software such as HUDs, hand or situation analyzers, game state reporters and table selection and seating scripts.
It's been about 5 years since Jonas Odman, the father of the recreational poker model, introduced the Bodog Recreational Player model, which blocked data miners to protect recreational players, who are the long-term future of any poker ecosystem.
"I don't believe that it's a good thing to highlight the use of HUDs for a number of reasons. Firstly, it's confusing. Imagine you are watching online poker for the first time and you see all of these numbers. You will think it's part of the poker client – part of the poker experience. Secondly, it looks like poker is purely for grinders that use tools to enhance their game," Global Poker Index CEO Alexandre Dreyfus told CalvinAyre.com's Lee Davy. "The image of a grinder using data analysis to make his decisions is not the experience we want to sell. We want to sell entertainment, and a recreational experience…HUDs don't provide that."