The wheels are rapidly coming off the daily fantasy sports industry, as operators DraftKings and FanDuel barred employees from entering DFS contests, Major League Baseball expressed surprise that such activity was going on and media partner ESPN attempted to walk back its cozy relationship with DraftKings.
Word of the employee policy shift was first announced in a New York Times report on Monday, following negative player reaction to the companies' vaguely written joint statement regarding the 'insider trading' allegations that broke last week.
Later on Monday, the Fantasy Sports Trade Association (FSTA) – whose board members include the CEOs of DraftKings and FanDuel – released a statement saying its charter required member companies to "restrict employee access to and use of competitive data for play on other sites."
While insisting that there was no evidence that this 'rule' had been broken, the FSTA said the recent controversy over DraftKings' written content manager Ethan Haskell's inadvertent publishing of sensitive in-house data – and Haskell's subsequent $350k score on rival FanDuel – had convinced DraftKings and FanDuel "to prohibit employees from participating in online fantasy sports contests for money" while the DFS industry "works to develop and release a more detailed policy."
For the record, DraftKings has issued a statement saying Haskell didn't receive the player percentage ownership data until 40 minutes after FanDuel has locked its NFL roster lineups. DraftKings spokesperson Sabrina Macias told ESPN that the "very limited number" of people who have access to this data "require this info to perform their duties."
PERCEPTION = REALITY
On Tuesday, ESPN.com's sports business reporter Darren Rovell said DFS players were increasingly curious regarding how many DraftKings and FanDuel employees were playing DFS on other sites and what percentage of DFS prizes were being won by these employees. Until such data is made public, Rovell believes the DFS industry will continue to suffer its "perception" problem.
UPDATE: FandDuel spokesperson Justine Sacco – the former IAC spokesperson who was fired in 2013 after her infamous joke about AIDS in Africa – told ESPN that 0.3 percent of total money won on its site was won by DraftKings employees, a slice Sacco said was worth around $10 million. Sacco didn't specify how FanDuel identified who was a DraftKings staffer.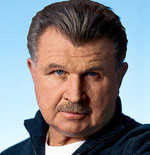 The brouhaha prompted a 'Shocked… Shocked!' response from Major League Baseball, which has an exclusive marketing partnership and an undisclosed equity stake in DraftKings. MLB issued a statement on Tuesday saying it was "surprised to learn that DraftKings allowed its employees to participate in daily fantasy games. We have reached out and discussed this matter with them."
On Tuesday, the Chicago Sun-Times asked National Football League luminary Mike Ditka (pictured) whether the league should be associated with DFS operators. Ditka declined to speculate, but did say DFS "is gambling, guys. Legitimate gambling is what they're doing."
MAINSTREAM MEDIA BREAKS OUT TORCHES, PITCHFORKS
The notion of employees having access to data that could provide an edge in DFS contests has been catnip for mainstream media sites, given its obvious parallels with insider trading. On Tuesday, CNBC actually used the phrase 'fantasy-gate'.
Monday's New York Times article originally bore the headline "Fantasy sports employees bet at rival sites using inside information," which was changed several hours later to the less conclusive "Scandal erupts in unregulated world of fantasy sports," presumably after DraftKings' lawyers made a call.
Meanwhile, sports broadcaster ESPN, which has a nine-figure advertising deal with DraftKings, revealed on Tuesday that it was putting a freeze on the in-show integration of DraftKings with its programs. Specifically, ESPN's Outside The Lines program reported that while the network will continue to run standalone DFS ads, it has "removed sponsored elements from within shows." (Check the bottom of the page for clips of the OTL episode.)
CONGRESS, NEW YORK ATTORNEY GENERAL TAKE NOTICE
Last month saw both federal and state-level authorities take a renewed interest in the legality of DFS. Massachusetts' Attorney General said her office was reviewing the sector while New Jersey Congressman Rep. Frank Pallone called for a federal probe into the DFS industry.
On Tuesday, Pallone and Sen. Bob Menendez (D-NJ) sent a letter to the Federal Trade Commission (FTC) saying the recent controversy raised "serious questions about the integrity of these online fantasy sports websites." The New Jersey pols want the FTC to investigate whether the alleged shenanigans amount to "unfair or deceptive practice." Pallone and Menendez clarify that DFS "should be legal and subject to appropriate consumer and competitive protections."
Also on Tuesday, The Hill quoted an aide to the House Energy and Commerce Committee saying the recent controversy had raised "additional questions about the safety, fairness and integrity of these new platforms for fan engagement. We have a responsibility to protect consumers and ensure that those participating are not being taken advantage of. Our staff is looking into these issues."
The Committee had previously suggested that, while a hearing on the DFS industry was likely, it might not occur for some time. This week's developments have likely accelerated that timeline. Pallone, the ranking Democrat on the GOP-controlled Committee, told Reuters he "pretty much" has an agreement to hold hearings this fall.
Meanwhile, the New York Times reported that New York Attorney General Eric Schneiderman has opened an inquiry into the insider trading kerfuffle. Schneiderman sent a letter to both DraftKings and FanDuel seeking the names of all employees who handle the sites' key data, the results of any internal investigations the sites may have conducted on their employees, details of data use policies and a raft of other queries. Unlike the pleas of forum posters, this is a request the sites won't be able to resolve over Twitter. DraftKings has been told to respond by October 15.
Also on Tuesday, outgoing Senate Minority Leader Harry Reid (D-NV) couldn't pass up the opportunity to muse about the "absolutely scandalous conduct taking place" at DFS sites, while telling reporters that the controversy should serve as "a warning shot to everybody that online gaming is a real scary thing and we better look at all of it."
AMAYA CALLS FOR REGULATION
Canada's Amaya Gaming, which entered the DFS industry this summer via its acquisition of Victiv and subsequent rebrand as StarsDraft, inserted itself into the day's narrative by calling for "state regulators to adopt tougher restrictions that safeguard players and institute controls to ensure all operators are held to a high standard of consumer protection and business integrity."
Stars spokesman Eric Hollreiser said Amaya was "launching an active effort to work with states to enact legislation that meets the consumer protection interests of all parties." It's a genius move by Amaya, as their DFS site isn't doing much business, so the costs of regulatory intervention won't have much downside. It also positions themselves as champions of regulation, while continuing to derive a significant chunk of its revenue from grey markets like Russia.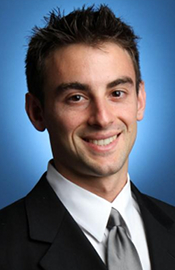 WHAT WILL DFS REGULATION LOOK LIKE?
With government intervention now more or less inevitable, the question turns to how this will play out. Sports and entertainment attorney Darren Heitner (pictured left) told CalvinAyre.com that regulations – assuming they're properly implemented – will be of long-term benefit to the industry but some operators would be negatively affected in the short run.
Besides the negative impact of new taxes on already unprofitable operators, regulation could restrict the type of contests operators are allowed to offer. Unlike FanDuel, DraftKings offers contests on car racing and golf tournaments, which Heitner believes "at least seem to conflict" with the carveout fantasy sports received under the 2006 Unlawful Internet Gambling Enforcement Act (UIGEA).
Heitner believes these events – NASCAR, in particular – are problematic because "it appears to be a single event despite the rhetoric that it's multiple events because it's based on multiple rounds or multiple laps." The UIGEA text specifically defines fantasy contests as depending on the results of "multiple real-world sporting or other events."
Heitner also suggests that there might be "some scaling back in the type of advertising that [operators] are allowed to communicate to the consumers."
Heitner says he expects to see "a mix" of federal and state regulations imposed on the DFS sector. While individual states will reserve the right to put their own stamp on the DFS issue, Heitner "wouldn't be surprised if the FTC is put in charge of providing certain types of federal regulations regarding deceptive acts by the operators and try to tame those potential deceptive acts."
As for suggestions that the government wading into the DFS issue will lead to legal sports betting, Heitner believes the increased exposure of the "inconsistencies" of the major sports leagues' pro-DFS anti-betting stance will contribute to the push for legal sports betting.
But Heitner insists that the US is already on the path for legalizing sports betting, which will happen regardless of what action is taken to regulate DFS. Heitner suggested the US could reach this promised land "in the next 5-10 years" but admitted the timeline was "so hard to predict."