It's that time of year – companies, whether they want to or not, are releasing the financial status after crunching the numbers for the third quarter. In the gaming industry, the results have been mixed, with performances running from weak to better than expected. International Gaming Technology (IGT) and Travellers International Hotel Group have now included their latest figures, as well, and it's even more apparent that the industry is still experiencing a lot of movement.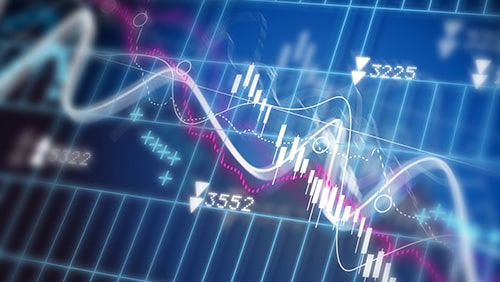 IGT, which provides gaming and lottery services and products around the globe, has reported flat consolidated revenue for the quarter compared to a year earlier. It took in a little more than $1.15 billion during the period, while its operating income was down at the same time. $153.9 million for the quarter is 23.1% lower than the third quarter of last year.
The company's CEO, Marco Sala, added in the earnings report, "Our core businesses achieved significant momentum in the third quarter and year-to-date periods. Key performance indicators were solid in the quarter – gaming machine unit shipments increased 44 percent, while same-store revenue for draw games and instants rose 4 percent. Our leading positions are rooted in our focus on player-driven performance, which was on display at recent lottery and gaming trade shows and should sustain our momentum going forward."
EBITDA (earnings before interest, taxes, depreciation and amortization) dropped 8.2%, to $407.1 million, when balanced against the third quarter of 2018. The good news is that net income attributable to the company jumped from $22.3 million to $103.6 million across the two quarters, which facilitates an interim cash dividend of $0.20 per share for shareholders. That dividend will be paid on December 13 to all shareholders on record as of November 29.
Travellers International is the company behind Resorts World Manila (RWM) and is overseen by a joint venture between Alliance Global Group and Genting Hong Kong Ltd. In a filing with the Philippine Stock Exchange yesterday, Alliance stated that RWM saw improved revenues in the quarter, with a 50% jump compared to a year earlier. It took in $324.1 million over the three months, much higher than the $215.38 million from the same three-month period of 2018.
The increase was attributed to "sustained growth in the VIP and non-VIP segments," thanks to expanded options in the casino's gaming areas. The Grand Wing of the resort increased the gaming capacity of its ground-floor gaming area this past January and then added more room to the second-floor area in August. In the Garden Wing, more gaming machines were added this year, helping to boost traffic.
Because of the stronger performance, Alliance reported that Travellers International had better revenue for the first three quarters of the year compared to the same period from last year. Core revenue climbed 48.9% to $414.75 million and gross profit increased by 57% to $189.6 million. After all expenses and costs were removed, Travellers International walked away with $15.44 million in net profit.