In 2017, Resorts World Manila (RWM) in the Philippines was the scene of a lone-gunman attack that resulted in the deaths of 38 people. A disgruntled and failed gambler was able to gain entry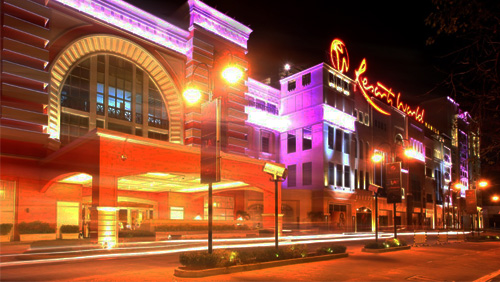 into the casino in order to rob it, but ultimately decided to set it on fire. The arson heavily damaged the casino's second floor and it hasn't been operational since. However, that's about to change, as the venue is about to reopen the floor, BusinessWorld reported.
The venue is owned by a joint venture between Genting Group and Alliance Global Group's, Travellers International Hotel Group, Inc. Speaking during a shareholder meeting last Friday, Travellers CEO Kingson Sian announced that the second floor will reopen in July and will offer approximately 600 slot machines and 100 table games. He added that it will be "an entire new floor of gaming space," and, "As we expand the gaming space, we are attracting not only locals but also foreign players to come, and we can develop new junket relationships."
In that crazed attack in June 2017, Jessie Javier Carlos sneaked into the casino around midnight and began firing shots in the high-roller area on the second floor. Perhaps thinking there are gaming tables in Hell, he stole gaming chips, doused the tables and lounge areas with gasoline before setting them on fire, and then turned the gun on himself. The result was pure chaos, as patrons and employees tried to make their escape, only to be overcome by toxic fumes.
A subsequent investigation into the incident determined that RWM was to blame, at least in part. However, it only received an admonishment and no charges were filed officially.
Sian further told investors that, once the venue is completely operational again, it will offer 465 gaming tables and 2,300 slot machines. The total number of gaming positions will be greater than what was offered before the attack.
Travellers is also busy working on another project in Entertainment City in Parañaque near Manila. It is building the Westside Casino resort, after it suspended construction a few years ago in order to change the design. The construction resumed earlier this year and is still on target to meet an anticipated opening sometime in 2021.
Comments