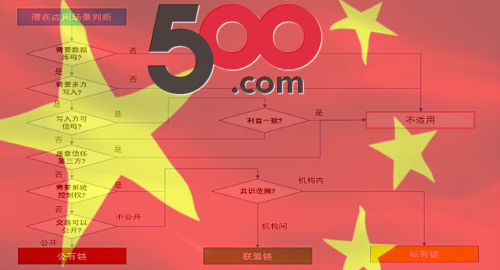 Online gambling operator 500.com is proposing a blockchain-based solution to the fraud that robbed the company of its once lucrative Chinese online lottery business.
On Monday, the Nasdaq-listed 500.com released a Blue Paper on Blockchain Technology for China's Lottery Industry. The document spells out 500.com's development of Chinese Lottery Chain (CLC), "a blockchain solution specifically tailored to China's lottery industry."
500.com may be listed in New York, but the Blue Paper is only available in Chinese, so we'll have to take them at their word that CLC will "enhance lottery information management security, reduce operational costs and increase efficiency, strengthen the credibility of lottery results in China, and reduce lottery theft and fraud."
500.com's timing is either impeccable or suspect, given that its Blue Paper arrived a mere two weeks after China's President Xi Jinping publicly endorsed blockchain tech and called on the nation's innovators to step up "research on the standardization of blockchain to increase China's influence and rule-making power in the global arena."
500.com said it began researching blockchain technology way back in 2015 (remember that date) and says it is "committed to working independently or in conjunction with other industry players to develop innovative solutions" to the problems plaguing China's lottery sector.
500.com has a unique insight into those problems, having been one of only two companies Beijing selected to conduct a 'pilot program' of online lottery sales. In reality, there were dozens of companies selling lottery tickets online, but Beijing pulled the online plug in early 2015 after uncovering billions of dollars had been stolen by provincial lottery administrators who weren't recording all online sales.
500.com's business has yet to recover, despite its efforts to branch out into European-facing online casino and land-based lottery operations in China. In August, 500.com reported a net loss of RMB137.8m (US$20.1m) in the three months ending June 30. The company is set to report its Q3 results on November 11, so perhaps we'll hear more about its blockchain plans in English.
China's lottery sales have been on a downward trajectory this year but the government appears unconcerned, in part due to its perpetual uneasiness regarding its citizens' access to gambling products, as well as evidence that official corruption in the lottery sector remains a problem.