This is a guest contribution by Thomas Jones. If you would like to submit a contribution please contact Bill Beatty for submission details. Thank you. 
Thomas Jones, founder of NewBingoSites.net, acknowledges that online bingo is going through a period of stagnation but believes affiliates can play a key role in turning things around.
While online gambling verticals such as casino and sports betting have enjoyed growth over the past few years, online bingo has stagnated over the same period of time.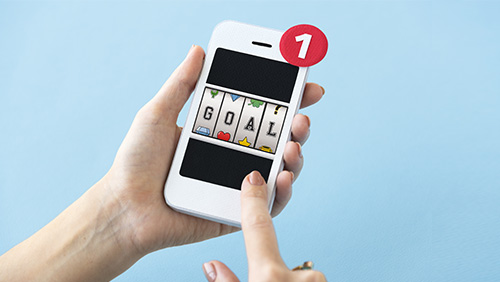 According to the latest participation report published by the U.K. Gambling Commission (UKGC), 34% of those interviewed had played online bingo in the past four weeks, down from 40% in 2017.
The dip comes off the back of a significant growth period for online bingo, with 2017 participation figures double that of the 20% that said they had played online bingo in the UKGC's 2016 report.
The uptick in online participation was mainly due to consumers migrating from land-based bingo halls to those accessible via their desktops and mobiles.
But in recent times the online gambling sector — particularly in the U.K. — has faced a barrage of challenges from increasing regulation to the rise of new entertainment options.
The UKGC has really tightened the screw on how operators can market to players, and given the online bingo sector is so bonus driven, the vertical has been hit hard.
In addition to this, consumers are now super-savvy and like choice when it comes to what and where they play. The white-label, networked nature of online bingo just doesn't offer this.
The decline in participation is being felt by online bingo operators of all shapes and sizes; 888 recently reported a 17% decrease in bingo revenues for FY18 to $34.2 million.
That said, some operators — including 888 which recently acquired a number of bingo brands from the JPJ Group for £18 million — still see potential for a turnaround.
This confidence should reassure online bingo affiliates that there are still opportunities to be had, although they are going to have to work hard to maximise them.
The days of creating a basic listing site and packing it full of ranking content are long gone. To succeed, affiliates will have to create sleek websites packed with high-value information.
For many, this will require a complete change in approach to the design of their sites, the content created and published and how it is shared with readers.
Below, I discuss in more detail some of the key changes that need to be made:
Redesign for mobile
Online bingo affiliate sites must be designed from the ground-up to ensure they are fully optimised for access from smartphones and tablets.
Most sites today have text and listings-heavy homepages that require far too much scrolling and swiping for mobile users to explore the content available.
The best approach is to design two separate websites — one for desktop and one for mobile as the differences between the two really are significant.
Adopt a different tone
Growth in online bingo will come from engaging new player demographics, with an obvious target being younger players and millennials.
To do this, affiliates will have to adopt the right tone of voice in order to tap into their psyche and connect with them in a meaningful and genuine way.
These players are smart and know when they are being marketed to, especially if the website they are on has affiliate relationships with the brands they mention.
The best tone to take is friendly yet informed while also being transparent and honest.
Create high-value content
This may sound like a no-brainer, but I encourage online bingo affiliates to ask themselves if they really are creating high-value content, or whether the bulk of their content is to help them rank.
All content created must engage, educate and entertain. It must be unique and offer something that readers can't find anywhere else.
This could be exclusive interviews with operators, in-depth features exploring the technology that powers online bingo rooms plus the latest new updates.
This content should be written naturally and not be based around ranking phrases and keywords.
Video content is a must
Younger audiences are highly engaged with video and audio content, an area that most affiliates have yet to full explore.
Video clips should be short and snappy, and perhaps include interviews with operators, chat hosts, VIP managers and so forth. You could even live stream bingo games.
This content is great for bringing your homepage to life and is also ideal for sharing across social media.
Become an active member of the community
Bingo is a community driven game and for most younger demographics their communities are found on social media. As a result, affiliates must be active on these channels.
But they have to do more than just share the occasional post, they must start and participate in conversations as well as creating content specifically for Facebook, Instagram and Twitter.
Video content certainly comes into play here, but also consider things like social media competitions, encouraging readers to comment on posts and so on.
Don't be afraid to push the boundaries
There is a real opportunity here for online bingo affiliates to really push the boundaries and try something new, whether launching a Twitch stream or experimenting with influencer marketing.
Younger demographics are notoriously tough to engage and then hold their attention, but those that put in the work and take a new approach stand a good chance of succeeding.
Online bingo is going through a period of stagnation and the only way out is for all stakeholders — including affiliates — to roll up their sleeves and get stuck in.
About the author:
Thomas Jones is the founder of NewBingoSites.net, an online resource that helps players to find the best U.K.-licensed online bingo sites for them. The site is operated by a team of online bingo experts with more than two decades' of experience between them.