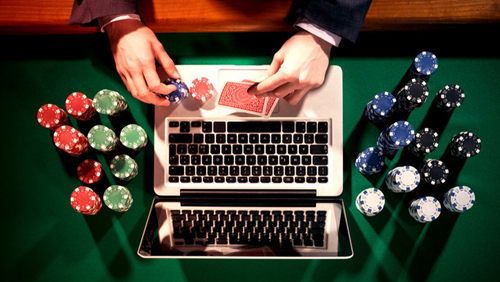 If you happen to live in mainland China, the government is looking out for your "best interests." Not only will they make sure you don't experience upsetting or unsafe content, but they'll make sure anything tangentially related to that content is banned as well.
That's why on April 22, China's State Administration of Press and Publication announced new guidelines that would ban poker and mahjong games, reports TechCrunch. The ban isn't against online gambling sites, or illegal gambling dens, but against video games, like Red Dead Redemption 2..
China censors all sorts of media, and the reasons can be all over the place. The 2016 reboot of "Ghostbusters," or as it was better known in Chinese territories, "Super Power Dare Die Team," was not allowed a release in the country because the government felt it would not perform well, perhaps because the original 1984 release, known as "Ghost Catcher Dare Die Team," was banned for promoting superstition.
The reason poker and mahjong related video games have been banned is pretty straightforward: the state is worried that they may become a gateway product to illegal gambling. However, the decision to not approve new games comes a little late. They're closing the stable door after the horse has bolted.
"It won't affect us much because we are early to the market and have accumulated a big collection of licenses," said a marketing manager at one of China's leading online poker and mahjong games publishers.
Even if cutting off the supply had any impact in the video game content available to the public, gambling is too pervasive in Chinese society to censor. Mahjong has been part of the culture for hundreds of years, and millions of games happen every day. To try and make the people forget it exists by removing it from video games, of all mediums, is laughable.
Between this, and their plan to combat gambling through the use of drones, China is trying to fight back against centuries of culture, and it doesn't look like a fight they can reasonably win anytime soon. They'll need to censor much more than video games, or buy a few million more drones.