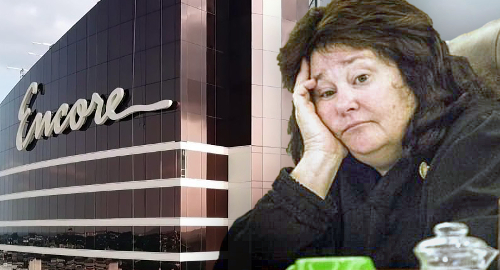 Casino icon Steve Wynn has won the latest round in his legal fight with Massachusetts gaming regulators over their ability to disclose what he claims is privileged information.
Friday saw a Nevada court hearing at which Clark County District Court Judge Elizabeth Gonzalez extended the temporary restraining order she issued in November blocking the release of a Massachusetts Gaming Commission (MGC) report on Steve Wynn and his former company Wynn Resorts.
The MGC commissioned the report to determine what Wynn Resorts execs knew about the multiple sexual harassment allegations against Steve when the company was being vetted for a Massachusetts gaming license. The company is currently finishing construction of its $2.5b Encore Boston Harbor resort, which is scheduled to open in June.
Steve, who has denied the allegations against him, claims the MGC report contains information that he'd provided to his former company to enable a joint defense against a variety of lawsuits. Steve maintains that this info is protected by attorney-client privilege and that the company had no right to share this info with third parties, including the MGC.
Gonzalez (pictured) said Friday that she was still determining whether the material Wynn provided to the MGC contain privileged info about Steve, and instructed lawyers for both sides to submit additional filings by January 25. Gonzalez said she would provide an update on January 11 regarding future hearings.
In the meantime, Gonzalez said she would limit "what the state of Massachusetts can rely upon, share or utilize." Gonzalez said she would allow the MGC to release some of its report, albeit with redactions, because "irreparable harm exists if the privileged materials are disclosed."
The MGC plans to discuss the Wynn brouhaha at its next meeting on January 10. The MGC had planned to issue its report in December, after which it would determine whether to revoke the gaming license it issued to Wynn in 2014. The MGC maintains that it cannot make a final judgment on Wynn's suitability to operate in Massachusetts until the litigation is resolved.
Comments