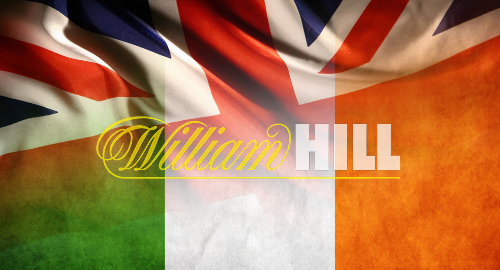 UK-listed bookmaker William Hill has appointed a new online gambling boss to revive its flagging digital division.
This week, William Hill announced the appointment of Phil Walker as the new managing director of its UK & Ireland online gambling operations. Walker will take over from Grant Williams, a three-year Hills veteran who announced his resignation to pursue other opportunities.
Walker comes to Hills from his current role as COO of the Gibraltar Stock Exchange, although he previously served as managing director of sports brands at Ladbrokes Coral (now part of GVC Holdings). Walker will reportedly conduct his business from Hills' Gibraltar hub.
Hills' head of digital Ulrik Bengtsson hailed Walker's "strong track record in the industry" and said the new exec will be "key to achieving our ambitions for digital growth in the coming years."
In the immediate future, those ambitions amount to stopping the slide. Earlier this month, Hills issued a trading update that showed its online revenue falling 5% in the 17 weeks to October 23, thanks to a drop in online betting handle and a rash of punter-friendly results.
Walker isn't the only new hire for Hills' digital ops, as the company announced Friday that it had hired tobacco and alcohol industry veteran Charlotte Emery as its new global brand and marketing director. Emery said she looked forward to "making my contribution to the long term growth plans the business has embarked on."
HILLS-DEVILS DEAL TAKES TO THE AIRWAVES
Hills' trading update was keen on touting its US market opportunities, which got a further boost on Thursday via the launch of betting operations in Pennsylvania with its Penn National Gaming partner.
Hills' US division has a partnership with the National Hockey League's New Jersey Devils that includes the planned opening of a branded sports lounge at the team's Prudential Center arena. That partnership was expanded Thursday to permit Hills to promote its New Jersey-licensed wagering offering during Devils' broadcasts on MSG Networks.
Hills says its new "groundbreaking partnership" with MSG will include a mix of in-game integration, branded content and commercial spots that will air during Devils' games and during pre- and post-game shows.
William Hill US chief marketing officer Sharon Otterman said the company was excited to "educate" Devils' fans on the nuances of sports betting and to provide MSG with content that these fans were seeking. MSG CEO Andrea Greenberg celebrated this "first of its kind arrangement" between a betting operator and a regional sports broadcaster.
While hockey is considered something of an afterthought in the US sports environment, Hills has doubled down on the NHL's newfound acceptance of gambling tie-ups. In September, Hills inked a similar gambling partnership with the Vegas Golden Nights.
Comments