The legal team representing the Borgata Hotel Casino & Spa has suggested that Phil Ivey's repayment of $10.1m, won when playing baccarat, will not compromise his ability to play poker professionally with games running online for less than $100.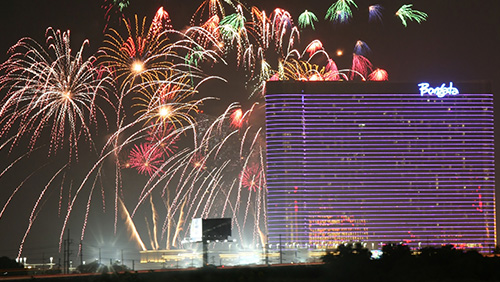 The Borgata Hotel Casino & Spa want their money back ($10.1m to be precise). Phil Ivey has it, and his legal team are doing everything in their power to delay its return.
On August 4, lawyers representing the Atlantic City behemoth filed court documents expressing their dismay at the roadblocks erected by Ivey's legal team suggesting several reasons why Ivey's lawyer's assertion that to repay $10.1m in a lump sum would cause "irreparable harm" is bogus.
The first is Ivey's return to the live tournament circuit.
At the back end of 2017, Ivey joined Virtue Poker as an ambassador. It was a move that came out of the blue, but one that signified that the media-shy poker star was about to step into the spotlight he finds so uncomfortable.
The first public appearance from Ivey came in the Triton Poker Series in Montenegro, and it was a good start with Ivey beating 61 entrants to win the HKD 250,000 (USD 32,000) buy-in No-Limit Hold'em Short-Deck Ante Only event for HKD 4,749,200 (USD 604,992), and finishing third in the HKD 1,000,000 (USD 127,000) buy-in event of the same nature earning HKD 13,082,000 (USD 1,666,480).
Then came the World Series of Poker (WSOP).
Virtue Poker pimped up Ivey's appearance at the series by offering potential cryptocurrency online poker users a share of his potential winnings. Ivey proceeded to compete in an array of events ranging from the $565 Colossus to the $1m Big One for One Drop.
Unfortunately, for both Ivey, Virtue Poker and those with a piece of the great man, the live tournament results everyone hoped for failed to materialise with Ivey cashing in four events with a ninth-place finish in the $50,000 Poker Player's Championship for $111,447 his best score.
Ivey's last appearance came at the Triton Poker Series Jeju where he played in everything and failed to secure a single ITM finish.
Borgata's legal team are using Ivey's return to the felt, and his 2018, $2.4m live tournament winnings as evidence that a $10.1m debt is well within reach of the man once widely recognised as the best in the business.
"Ivey's skill and success as a professional poker player are well documented," the Borgata legal team postulated. "He is in the top 3 for poker winnings all time, and there is no suggestion that he cannot continue to be successful."
Tongue in Cheek 
There is more tongue in cheek in the latest Borgata filing than a serving of pie and mash at Hannibal Lecter's house. If Ivey is going to have the money to repay a $10.1m hole, it's not going to be found in his live tournament portfolio, and the Borgata knows this. The depth of Ivey's bankroll will be more aligned with his performances in the live cash games, and you won't find a record of those on Hendon Mob.
And in another low blow.
"Entrance fees for other poker tournaments are far less than $10,000 and one can play online poker with initial deposits of under $100. He is not in danger of being prevented from playing poker." Said the Borgata legal team.
Borgata also cited Ivey's appearance in a 2015 Chrysler commercial as another route to $10.1m for the ten-time WSOP bracelet winner, but one doubts Ivey is as marketable as he once was as a result of the rulings irrespective of your personal view on the outcome.
Double Ouch 
Ivey won $9.6million playing Baccarat in the Borgata Hotel Casino & Spa in Atlantic City back in 2012 with his betting partner Cheung Yin Sun.
In 2016, US District Judge Noel L. Hillman ruled that Ivey had broken his contract with Borgata, but did not find him liable for fraud. The Judge ordered Ivey to repay the $9.6m plus damages (Ivey won a pretty sum playing Craps with his winnings, and that's why the amount owed is $10.1m).
Ivey's legal team have been trying to delay the repayment of the $10.1m, and that's wise given that $10.1m is a lot of money, and the appeal process is still active because of the delay in finalising the Gemaco (playing card company) part of the legal puzzle.
However, the future doesn't bode well for Ivey.
In 2017, a Supreme Court ruling in the UK sided with Crockford's Casino in London; a place where Ivey and Sun won £7.7 million playing Punto Banco (a form of Baccarat), but never saw a penny as the Genting-owned casino withheld payment thinking something fishy was going on.
The Borgata case, as they say, continues.
Comments