As far as office locations go, there are worse choices than Malta. Kindred Group, the gambling company that operates Unibet, Maria Casino, 32Red and iGame, has announced that it has opened a new office in Tigne Point on the Mediterranean island. It has previously said that a relocation was imminent, as it needed a larger space for its growing operations in Malta.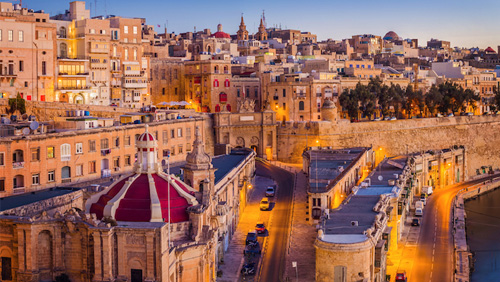 The new office spans three floors with a total area of 55,972 square feet (5,200 square meters). The building overlooks the Mediterranean and includes room for 500 desks with an additional 47 meeting rooms. To facilitate communication across Kindred's 11 global offices, the company has installed the latest high-tech audio-visual equipment for seamless connectivity.
If being able to see the Mediterranean every day isn't enough of a perk, the 400-plus employees also have access to free meals, games and recreational activities, as well as yoga classes.
According to Kindred Group CEO Jenrik Tjärnström, "I am delighted that we have finally been able to gather all our Malta-based employees in this impressive new office at Tigne Point. We are a company on the forefront of our industry with high growth in a market where competition for talent is tough. Through our new base in Malta, we will work hard to attract the best talent, so we can continue our exciting journey towards being the number one operator across our markets."
Kindred, which reported a revenue of $996 million in 2017, has offices in Australia, Denmark, Belgium, Italy, Sweden, the UK, Gibraltar, France, Guernsey, Estonia and Malta. It is a publicly traded company listed on the NASDAQ Stockholm exchange under the symbol KIND SBD. In a recent filing with the exchange, the company stated, "Kindred Group continues to outpace the gambling market in terms of growth and has expanded into a new top modern office space at Tigne Point on Malta. The new office co-locates Kindred's 400 employees on Malta from the previous offices in St Julians and Gzira, offering employees a great experience and a great working environment that reflects Kindred's strong culture."
Kindred was previously known as Unibet prior to changing the name to Kindred Group Plc at the end of 2016. The name change was designed to reflect the global expansion strategy of the company, a strategy that has seen it acquire several smaller casino-based operations since then. It is still expanding and continually investigates acquisitions that will help it to expand its portfolio.
Comments