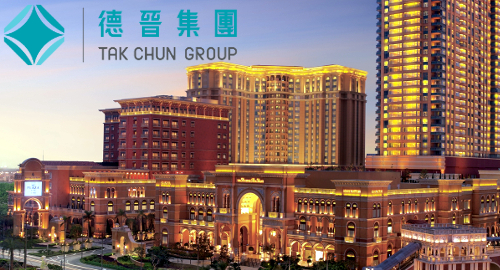 Macau's casino junket operator market continues to be a case of the rich getting richer, and the poor getting, er, golder.
On Tuesday, the Tak Chun Group junket announced that it had opened VIP gaming operations at Sands China's Plaza Macao casino. The new VIP club, which features 12 tables spread across four separate rooms, will have its official grand opening on February 25.
The Plaza Macao launch brings Tak Chun's Macau presence to 15 different VIP clubs and more are in the offing. While Tak Chun is playing coy about its future Macau plans, the operator is one of five junkets that are scheduled to eventually launch VIP gaming at MGM China's new MGM Cotai, which officially opened its doors to the public on Tuesday.
Like many of its leading Macau junket peers, Tak Chun has ambitions in other Asia-Pacific casino markets, including South Korea and the Philippines, and hopes to expand into Vietnam when some of that country's in-development resort casinos come to fruition.
RICH GOLDMAN MORE LIKE BROKE TINMAN
While Tak Chun expands, a former junket giant is warning investors of major profit declines. On Tuesday, Rich Goldman Holdings Ltd – formerly known as the Neptune Group – alerted investors that it expects to record a 34.4% profit decline in the six months ending December 31, 2017.
Rich Goldman/Neptune's junket operations underwent a serious contraction last year, leaving the company with a share of revenue from just eight gaming tables at a single VIP room at SJM Holdings' Grand Lisboa casino.
As a result, gaming revenue fell nearly two-thirds year-on-year to HKD47.6m (US $6.1m), while the company's new revenue streams – money lending, hotel operations – contributed a combined HKD16.6m.
The net results would have been far uglier had the company not chased down some deadbeats and forced them to repay around HKD300m worth of year-old markers, money the company says it's using to expand its non-gaming revenue streams.