Venetian Macau has cancelled the right of one of Neptune Group's junket partners to run high roller tables on the integrated resort's casino floor, the junket operator revealed.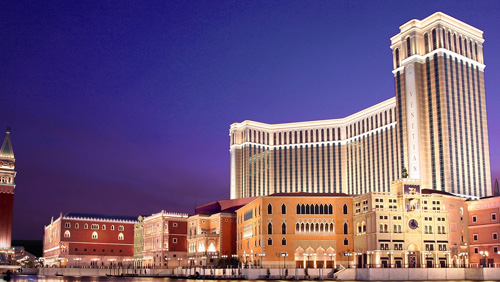 The Hong Kong-listed casino junket operator has rights in sharing profit streams from four junket businesses in Macau: Hou Wan, Neptune Ouro, Hao Cai, and Hoi Long.
But in a Friday filing to the Hong Kong Stock Exchange, Neptune said that Hao Cai informed its board "that Venetian Macau Ltd had on 31 May 2017 issued a written notice to Hao Cai to terminate the gaming promotion agreement dated 30 December 2016… with effect from 30 June 2017."
Venetian Macau holds a Macau gaming license on behalf of Sands China, a subsidiary of Sheldon Adelson's Las Vegas Sands.
"As at the date of this announcement, Hao Cai is currently operating junket business in relation to 14 VIP tables in the casino of the Venetian [Macao casino resort]," Neptune said in its filing.
Hao Cai contributed an estimated HKD115.1 million (US$14.8 million) to Neptune—or about 41.3 percent of the junket investor group's total revenue—for the year ended June 30, 2016.
"Based on the preliminary assessment of the management, it is expected that the intangible assets in respect of the junket business of Hao Cai would be fully impaired as a result of the termination notice," said Neptune, noting that it is "assessing the impact of the termination notice on the group."
Aside from Hao Cai, Neptune has two other junket operators "currently operating junket businesses in relation to a total of 10 VIP tables in the casino of Sands Macao and a total of 8 VIP tables in the casino of Grand Lisboa," the group said.
"So far as the directors are aware, and having made reasonable enquiries, these two junket operators are carrying out their businesses in the usual and ordinary manner," Friday's filing stated.
Comments