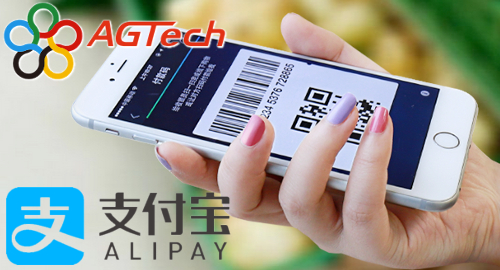 Hong Kong-based lottery technology supplier AGTech Holdings Ltd has inked a deal to operate the Alipay Lottery Channel, if and when the Chinese government allows online lottery sales to resume.
On Friday, AGTech announced it had entered into a 50/50 revenue-sharing deal under which it will distribute and sell regulated lottery products on the Alipay Lottery Channel "in the event that and so long as it is allowed under applicable laws and regulations" in China.
Alipay, a popular third-party online payment processor in China, is a subsidiary of Ant Financial Services Group, which is itself an affiliate of the Alibaba Group, which acquired AGTech in March 2016. In other words, this deal is essentially an in-house arrangement between related parties.
Alibaba's popular consumer online marketplace Taobao.com used to run a lottery service that reportedly accounted for over 11% of online lottery sales in China. In March 2015, Taobao was forced to halt its online lottery sales in keeping with an edict from China's Ministry of Finance, which 'temporarily' suspended all online sales after uncovering widespread fraud at provincial lottery administration centers.
AGTech says its Alipay deal will also see it provide "online activities and services" that aren't subject to the lottery suspension, including "information subscription and other content and games." AGTech says it hopes the deal will allow it to firm up its online presence "in preparation for the potential re-opening of the online lottery market."
AGTech released its 2016 financial results this week, in which revenue fell 16.6% to HKD251.5m ($32.4m), primarily due to reduced lottery hardware sales. Despite the decline, gross profit improved to HKD73.3m from HKD69m in 2015 thanks to cost reductions.
Like struggling online lottery operator 500.com, AGTech has recently taken steps to diversify its business model. In January, AGTech secured an exclusive five-year deal with the Chess and Poker Center for the rights to all competitive play in China of the Chinese card game Guan Dan following an open tender. AGTech also became a strategic partner of the China Competition Two-on-One Poker Championship.