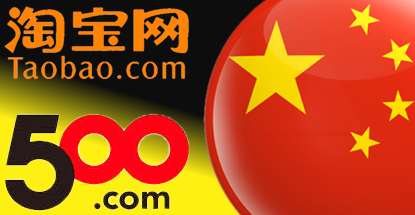 Chinese e-commerce giant Alibaba Group has become the latest to pull its online lottery services offline as Beijing looks to clean up the lottery business.
On Saturday, Alibaba's consumer site Taobao.com and mobile payment service Alipay abruptly suspended online lottery sales. The Taobao Lottery's official Weibo account informed players that winning tickets already sold would be honored while players who'd signed up for pre-paid tickets would have their money refunded within "at most, 5 working days." Taobao was responsible for 11.3% of online lottery sales, according to stats released during last year's FIFA World Cup.
In January, several top-level ministries in Beijing ordered provincial lottery administration centers to shut down all unauthorized online sports and welfare lottery operators by March 1. Last week, shares in Shenzhen-based 500.com – one of only two companies Beijing has officially authorized to participate in an online sports lottery pilot program – plunged after the company announced it was "temporarily" suspending sales of four online lottery products responsible for around 10% of its revenue.
Meanwhile, 500.com is using the dramatic downgrade in its share price to launch a share buyback program. In a decision announced on Saturday, 500.com's board of directors authorized the company to repurchase up to $30m of its outstanding shares from time to time depending on market conditions.
More trouble is mounting for 500.com in the United States, where the company's shares are listed on the NASDAQ exchange. China Daily reported that a class action lawsuit may be brewing after the law firm of Bronstein, Gewirtz & Grossman opened an investigation into possible disclosure irregularities and insider trading. A 500.com spokesman said the firm was aware of the investigation but had yet to receive an official complaint regarding the matter.