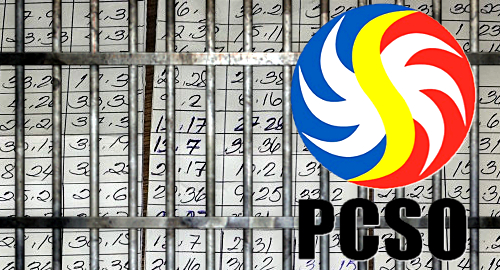 The head of the Philippines' state-run lottery operator has given illegal number game operators an ultimatum: go legal or go to jail.
On Tuesday, Philippine Charity Sweepstakes Office (PCSO) general manager Alexander Balutan told local media that the Small Town Lottery (STL) was the "only legal and authorized numbers game nationwide" and the PCSO had "both an invitation and warning" for illegal operators: "go legal."
As of last year, there were only 18 STL agent corporations authorized to do business in the Philippines but this figure will rise to 56 when the PCSO officially launches the STL expansion on January 31. When all the new authorized STL agents are operational, PCSO chairman Jose Jorge Corpuz says the government expects STL revenue to rise by over P2b (US $40.2m) per month, boosting the annual haul to nearly P28b.
The boost in STL agents follows a recent campaign by the PCSO and Philippine National Police (PNP) to stamp out illegal jueteng numbers game operators. While the campaign was apparently successful in convincing some unauthorized operators to go legit, a Senate hearing on Tuesday featured testimony from PNP officials explaining why anti-illegal gambling operations had declined in recent months.
Senior Superintendent Faustao Manzanilla said the PNP was forced to divert its resources to the war on drugs championed by Philippine President Rodrigo Duterte. This prompted Senator Panfilo Lacson, the chairman of the Games and Amusement Committee, to urge the PNP to go "all out" against illegal gambling operators.
CEZA DENIES LAM AUTHORIZATION
Meanwhile, the CEO of the Cagayan Economic Zone Authority (CEZA) issued a statement refuting testimony given to a Senate committee on Monday that linked CEZA with fugitive online gambling and casino operator Jack Lam.
The Senate blue-ribbon committee was told that Lam owed the government as much as P13.9b ($278m) in unpaid taxes and fees stemming from his casino and unauthorized online gambling activities. The committee also heard that Lam's online activities had not been authorized by the Philippine Amusement and Gaming Corporation (PAGCOR).
On Tuesday, CEZA CEO Jose Mari Ponce issued a statement denying that CEZA had ever issued Lam an online gambling license, nor had it issued any work visas to the undocumented Chinese workers who toiled at Lam's Fontana Casino in the Clark Freeport.
Ponce's statement said CEZA hadn't issued "licenses or visas to any other online gaming operator or support service company there for that matter. CEZA does not have an authority over operations in Clark." Ponce insisted that CEZA was working with the Bureau of Immigration and other government agencies to ensure compliance with all Philippine laws and regulations.
CEZA is currently waging a fight for its survival as an online gambling licensing jurisdiction after PAGCOR launched its own licensing regime last year. CEZA's First Cagayan Leisure and Resort Corporation recently vowed to upgrade its technical infrastrucuture while urging its online licensees not to surrender their licenses until the regulatory outlook is more clear.