In case you need more proof that Russia is becoming a softy towards digital currency, Russian Finance Minister Alexei Moiseev himself has already acknowledged that imposing a blanket ban on cryptocurrency in the country is unlikely.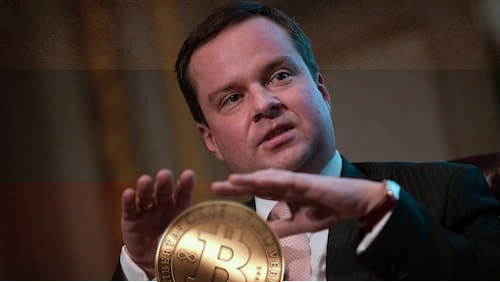 For years, authorities in Russia—the finance ministry, in particular—have been adamantly pushing to outlaw the use and trade of bitcoin in the country. But several weeks ago, reports surfaced that Russian officials are now seeking to abandon the idea of punishing people caught involved in bitcoin operations in the country.
Then last week, Moiseev told reporters in Russia that the legislation they are working on has a high possibility of being altered.
"The legislation is ready, but we will not rush it through and it is likely to be altered. I now want to hold meetings with experts and once again consider our options. Given the development of technology, any blanket ban is probably not worth implementing," Moiseev said, according to Sputnik News.
Finance ministry officials has been working on a draft law that seeks to punish those who use bitcoins and engage cryptocurrency trade and mining activities. That bill, however, has met strong opposition even before reaching the lower chamber of the Russian Parliament. In May, the Ministry of Justice challenged the bill's lack of a precise definition for money substitutes or 'surrogates,' which is the term that Russian officials often use to describe bitcoin.
The Ministry of Finance wanted a four-year imprisonment and maximum penalty of 4,000 rubies (US$7,000) for Russians found using digital currencies, while bitcoin traders and miners will be imprisoned for up to six years and pay a penalty of 1 million rubies (US$14,000) or pay the equivalent of their salaries for a period of two to four years.
However, not all parties in Russia are against digital currency. The Party of Growth, a right cause party, has been promoting the legalization of bitcoin mining and for bitcoin property rights to be officially recognized by the government. Party leader Titov Boris said more than 2 million people in Russia have their own bitcoin wallets to date.
Current bitcoin price and trade volume
The price of bitcoin dropped to $573.57 on Monday, with a market cap of close to $9.1 billion and trade volume of $6.97 million.