The Asia Poker League is about to host a poker tournament in mainland China for the first time since police officials raided and shut down the Nanjing Millions of 18-months ago.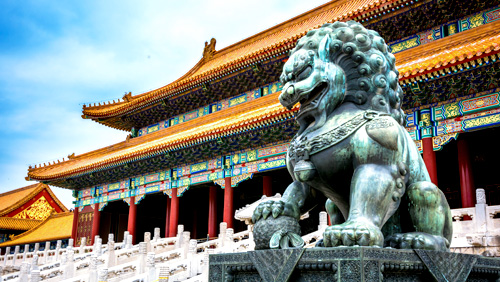 Walk into any casino in the UK and there will be a lot of Chinese punters.
I used to think our liberal way of thinking brainwashed them. And then I read an article in The Telegraph, written in 2010, where the author unearthed statistics showing that despite a ban on gambling in mainland China since 1949, it's estimated that over one trillion yuan (£900m) is wagered illegally on an annual basis.
It's a quite incredible number when you consider more than half of the population live in abject poverty. The same article mentioned that officials arrested more than 600,000 people for gambling offences that year.
As is common in countries where gambling is illegal, the Chinese government believe it corrupts the soul. Not many Chinese punters seek advice for gambling problems. There is a good reason. A hospital mental ward usually awaits them.
The Chinese Love Gambling
China is the most populous nation in the world.
The Chinese love to gamble.
Gambling operators are keenly aware of this and have been making inroads into the Chinese gaming structure for several years now. The World Poker Tour (WPT) successfully hosted a National event at the MGM Grand in Sanya, on Hainan Island, and plan to return later this year. And in June 2015, the Chinese gaming company Ourgame purchased the WPT for $35m in cash.
In April of this year, The Global Poker League (GPL) partnered with the China-based online media outlet Sina Sports to bring poker's biggest stars to the eyeballs of the Chinese people. Montreal Nationals star and former World Series of Poker (WSOP) Main Event Champ, Martin Jacobson, recently spent time in China doing promotional work for Tencent Poker, and the Tencent team were at the 2016 WSOP interviewing the stars of the game for the hungry crowd slathering back home.
But there have been a few bumps in the road.
In April 2015, PokerStars sponsored the Asian-Pacific Poker Tour (APPT) Nanjing Millions. The Wutaishan Sports Center was the venue, and it was a stunning success. More than 2,300 players arrived from near and far prompting tournament officials to create an additional starting flight to accommodate everyone.
It was big, maybe too big?
The word got out, and police officials shut it down.
They posted this notice on the entrance to the poker room.
"Due to the APPT Nanjing Millions tournament being suspected of illegal gambling, the police are now investigating, and the event is being ceased. All related staff should go and register at the designated location and co-operate with the police for the investigation."

It was a mess and a clear sign that the law is not clear cut when it comes to organising live poker events in mainland China.
Would anyone else be brave enough to stick a stake in the ground?
The Chinese President is Not a Gambling Fan
In Feb 2015, an article appeared in businessinsider.com titled China's President Just Declared War on Global Gaming.
"Some foreign countries see our nation as an enormous market, and we have investigated a series of cases," said Hua Jingfeng, a deputy bureau chief at the Ministry of Public Security. "A fair number of neighbouring countries have casinos, and they have set up offices in China to attract and drum up interest from Chinese citizens to go abroad and gamble. This will also be an area that we will crack down on."
While it's clear that President Xi Jinping will try and curb his people's frequent visits to Macau and Hong Kong, you wouldn't imagine he will be busting open the party poppers for anyone trying to set up a poker game on the mainland.
Unless he wants them to stay in China, so he can benefit financially from them by creating new legislation to replace the old communist laws. And I don't think that's going to happen.
We are not talking about an issue related to money. It's a view that people need protecting from gambling, and you are always going to have a problem as a world leader if those people don't want your protection.
If the Chinese want to gamble, then instead of trying to prevent them from doing so, and threatening to send problem gamblers to the loony bin, then take a leaf out of the UK's books and set up a sensible regulatory framework to allow people to gamble responsibly.
But who is fighting the corner for gambling in China?
It's people like Judic Kim.
The Asia Poker League
Judic Kim is the man in charge of the Asia Poker League (APL). The league began in Korea, and the community grew so big that Kim knew he had something special on his hands.
He expanded.
Laster this month, the APL will venture into mainland China where they will host a 10-event festival culminating with a $1,100 buy-in Main Event carrying a $500,000 Guarantee.
Confused?
Kim told somuchpoker.com that The Beijing Poker Club would host the event, and are not afraid of a repeat of The Nanjing Millions fiasco because there will be no cash games nor will anyone be able to re-enter or rebuy into any of the events. It seems that the Beijing Athletic Association allows the Beijing Poker Club to function, and that's ok within the gambling laws of China. The Poker Club can host more than 800 players and was the venue for the 2014 APPT Beijing Millions.
It doesn't seem like a business model that has a strong foundation, but I tip my hat to Kim and his team for taking a shot. It's the founders; the men and women who are ready to get bloody, who pave the way for the people that follow. They are the game changers.
"Poker is not legally black or white in China," Kim told somuchpoker.com, "Once a tournament is running in China, a host must give all the information to the government such as tournament schedule, buy-in, etc."
So where did the Nanjing Millions go wrong?
"They broke the rules and made the tournament an unlimited rebuy event." Said Kim.
The APL Beijing event runs Aug 12-18.
Comments