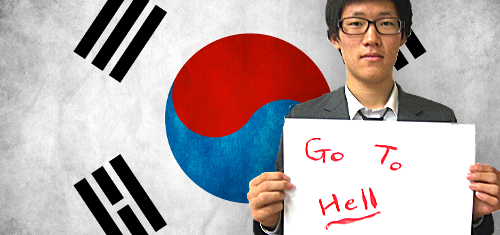 Authorities in South Korea have busted an illegal online gambling operator as well as a group of high school hackers who blackmailed other online gambling sites.
On Friday, the Ulsan Regional Police Agency arrested a 31-year-old man on suspicion of running an illegal online betting site taking wagers on horse and dog races. Police also arrested a 21-year-old accomplice accused of promoting the site on social media.
Police said the site, which ran off a Singapore-based server, had been in operation since February 2014. During its two years of operation, the site is believed to have handled wagers of at least KRW 900m (US $782k) on racing events in Japan, Macau and South Africa, from which the operator took a commission of 2% to 5%.
MORE KOREAN-ON-KOREAN DIGITAL VIOLENCE
On Thursday, police in Busan arrested six high school students accused of blackmailing online gambling sites with the threat of distributed denial of service (DDoS) attacks, which seek to overload a site's server by bombarding it with mammoth data streams until a ransom is paid
Police said the scam began after one of the students uploaded Trojan horse software disguised as a pornographic game to 10 online data storage sites. Around 6k downloads later, the students then began marketing their ability to conduct DDoS attacks using these 6k 'zombie' computers for the low low price of KRW 70k ($60) per hour.
The students received 30 requests for DDoS attacks against 35 illegal gambling sites. Five of these requests came from illegal online gambling operators looking to hobble their competition, similar to the operator-on-operator attack run by an online security expert that South Korean police rumbled a year ago.
Police arrested the five illegal gambling operators who'd requested the attacks but have so far declined to take action against the 35 targeted gambling sites.
JUST ARREST ALL SOUTH KOREANS IN THAILAND, ALREADY
Finally, police in Thailand have uncovered yet another South Korean-led online sports betting operation in their midst. On Friday, police raided two rented houses in Chachoengsao, arresting 10 South Korean nationals and one Chinese, seizing 33 computers and various other tools of the trade. As with previous busts, the football betting site was primarily aimed at South Korean punters.
Comments