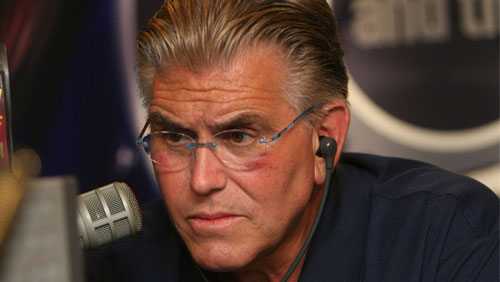 Sports radio host Mike Francesa went berserk during an argument on whether fantasy sports is a game of skill or chance.
During Francesa's WFAN radio show, Assemblyman Dean Murray called in to give him an update on a public hearing held by the New York Assembly on Tuesday, which offered insights on the future of DFS in the Empire State.
During the hearing, lawyers and lobbyists from the fantasy sports industry insisted that DFS is predominantly based on a player's skill, not luck.
The chairman of the Assembly committee, J. Gary Pretlow, who also leads the committee on Racing and Wagering, said that although the lawmakers' stand on fantasy sports will depend on the outcome of the lawsuit between New York AG Eric Schneiderman and DFS operators DraftKings and Fanduel, New York will eventually legalize and regulate DFS.
"In either case we're going to do something," said Pretlow after citing that between 2.5 million and 3.5 million New Yorkers are playing daily fantasy sports online. "If the court rules it's illegal, we'll do something probably to legalize it."
Pretlow also disagreed with the DFS industry's explanation that the contests are legal and said he believes they violate the state's law.
Francesa's tantrums on fantasy sports
The hilariously entertaining conversation (from an objective viewpoint) between Francesa and Murray on whether fantasy sports is a game of skill or luck went on for almost 15 minutes.
Murray, who sponsored two bills seeking to legalize DFS in New York, said that DFS is nothing more than day trading for sports fans. However, as a thoroughbred horse owner and 100% being fed the anti-DFS talking points, Francesa went mad on how fantasy sports is the same as horse racing and sports betting. He also argued that a guaranteed prize pool is not really guaranteed and could change based on how many people play in it.
"If the pool does not fill up it does not play!" shouted Francesa, adding DFS operators are just illegal bookmakers.
For what it's worth, they both agreed that DFS is gambling and it needs to be regulated. This audio clip just gave me a good laugh today so if you enjoy Francesa's shenanigans, just listen to it while staring at his face below.
Comments