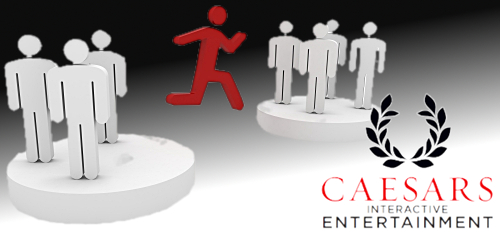 Caesars Interactive Entertainment (CIE) reported another record quarter thanks to its ability to convince more social gamers to open their wallets.
Revenue in the three months ending Sept. 30 rose 20.4% to a record $194.5m, while adjusted earnings rose 36% to $72.7m and operating income more than doubled to $42.5m. CIE reported a $25.7m profit in Q3 versus a $2.9m loss in the same period last year.
As with previous quarters, the overwhelming bulk ($183.5m, +21%) of CIE's revenue came from its social and mobile games. By comparison, CIE's real-money online gambling operations in Nevada and New Jersey, combined with the World Series of Poker business, contributed just $11m to the revenue pie, up around 7% year-on-year.
CIE's social and mobile player metrics continue to impress, with the key average revenue per user figure hitting 33¢, up 4¢ year-on-year. The number of average monthly unique payers rose more than 44% year-on-year to 860k, or 4.6% of average monthly unique users, despite average monthly unique users increasing only 13% over the same span.
CIE is part of Caesars Acquisition Company (CACQ), a holding company designed to oversee Caesars Entertainment's majority stake in Caesars Growth Partners, which consists of all the life rafts that Caesars floated to save its more profitable assets before its Titanic-like main unit realized it couldn't avoid that $18.4b debt iceberg too much longer.
CACQ also controls several brick-and-mortar casino operations, including Bally's, The Cromwell and the LINQ Hotel & Casino in Las Vegas, Harrah's New Orleans and Horseshoe Baltimore. This division reported revenue up 25.4% to $406.7m, while operating income was up nearly five-fold to $53.5m and adjusted earnings rose 75% to $98.4m.
Brick-and-mortar operations were boosted by a full quarter's contributions from Horseshoe Baltimore, which opened in August 2014. It didn't hurt that gaming revenue hold improved 1.2 points to 12.5% thanks to some really unlucky punters at Harrah's New Orleans, which boosted overall brick-and-mortar earnings by $11.1m.
Comments