Daily fantasy sports participation fell for the fourth straight week in the NFL's Week 9, prompting DraftKings to reduce the guaranteed payout on next week's marquee NFL contest.
According to data from DFS market analysts SuperLobby.com, both DraftKings and rival FanDuel were in positive territory in terms of Sunday's NFL revenue, despite each operator seeing reductions in entry fees for guaranteed prize pools (GPP) in their NFL contests.
On the plus side, the pace of the decline – some of which has a seasonal precedent – has slowed, and both operators reported improved margins. FanDuel's effective margin (which includes both GPP and cash games) rose from 7.5% in Week 8 to 10.8% this week. DraftKings (whose numbers refer to GPP only) saw its margins improve to 9.8% from 8.9% last week.
The improved margins were credited to both sites paying out less in prizes to their players. FanDuel's 'prizes out' figure fell 4% week-to-week while DraftKings' prizes out fell to $19m, its second consecutive week of paying out less than $20m and its lowest weekly payout this season. (Don't expect to see either figure in the company's marketing.)
FanDuel's marquee Sunday Million contest took in $450k more than its $3m guarantee while DraftKings' Millionaire Maker took in $390k more than its $6m guarantee. However, DraftKings has reduced the contest's guarantee from $6m to $5m for Week 10, while FanDuel is holding firm at $3m.
Third place operator Yahoo saw a modest rise in entries in Week 9, thanks mainly to the absence of the technology glitches that produced an all-time low in participation in Week 8. While Yahoo's Sunday Baller GPP posted a $35k overlay in Week 9, Yahoo is maintaining its $500k guarantee for Week 10.
NEW JERSEY UNLIKELY TO MOVE ON DFS ANYTIME SOON
Monday saw the New Jersey Assembly's Tourism, Gaming and the Arts Committee take up the thorny subject of DFS regulation. A week ago, State Sen. Jim Whelan announced plans to introduce legislation that would bring DFS under the watch of the state's Division of Gaming Enforcement, while paradoxically categorizing DFS as a 'game of skill' to avoid tarring it with the 'gambling' brush.
Following Monday's informal hearing, committee members suggested that DFS legislation wasn't likely to arrive for at least six months, or until there's some definitive resolution to the state's pursuit of legal sports betting. Clearly, the state views legal single-game sports betting as a far more significant issue and wants to keep any potential distractions/complications to a minimum.
Monday's discussion got a little testy over the 'skill v. chance' debate. Jeremy Kudon, a lobbyist representing the Fantasy Sports Trade Association, pushed hard on his claim that chance was not a "material element" in DFS, at least when compared to season-long fantasy contests. Kudon also cited Illinois' light-touch legislative proposal as something the DFS industry would prefer to see enacted in New Jersey.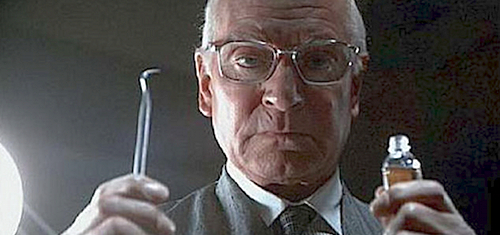 Assemblyman Troy Singleton (definitely not pictured in the image on the right) rejected Kudon's skill argument, pointing out that Singleton's wife has routinely trounced her husband's fantasy teams despite her comparative lack of sports savvy. Singleton also pointed to an NFL player's injury having crushed Singleton's fortunes as further proof that chance was a significant factor in the outcome of fantasy play.
Singleton went on to suggest that when New Jersey gets around to crafting its legislation, care should be taken not to overly favor the current de facto duopoly of DraftKings and FanDuel so as not to "box out the free market system."
New Jersey Congressman Frank Pallone has led the push for federal hearings into the DFS industry. On Monday, his chief of staff Janice Fuller told the committee that regulation was necessary because DFS contributed nothing to the state's economy in the form of tax revenue.
DFS lobbyist Bill Pascrell urged the committee to take a measured approach on the issue of fees and taxation, pointing out the relatively puny revenue streams and lack of profitability at the major DFS sites – details of which the committee members appeared to have been unaware.
FanDuel's legal counsel Steven Martino gave the committee a list of consumer protections the industry would like to see enacted, but told the committee that DFS shouldn't be regulated like the state's brick-and-mortar casino industry.
This prompted committee chairman Ralph Caputo to note the strict vetting Amaya Gaming underwent in order to launch its PokerStars brand in the state's regulated online gambling market, and Caputo wondered why DFS operators felt they shouldn't be subject to the same level of scrutiny.
The industry reps didn't do themselves any favors when the committee asked about caps on entry fees and individual wagering limits. Forced to concede they didn't have the answers, Caputo pounced, saying this lack of knowledge demonstrated the need for regulation. Caputo went on to warn DFS operators that some form of regulation was coming and it might not be the kind they preferred.
Following the hearing, Caputo issued a statement, calling the discussion "the start of an effort." Caputo said it was "difficult to understand how daily fantasy is not considered gaming, but that's a question for federal law."
Caputo went on to say that in New Jersey, "we have to be concerned about [DFS] being unregulated, especially amid worries about the integrity of these corporations. We also have to worry about fairness, with daily fantasy being exempt from the protective rules and fair taxation applied to our online gaming industry."
So far, only Nevada has had the stones to explicitly define DFS as gambling, with all the accompanying licensing, regulatory and taxation implications. The DFS industry is desperately hoping New Jersey, the country's next most influential regulatory jurisdiction, doesn't follow suit.
DFS FUNDING ON HOLD?
Meanwhile, a capital markets advisor has claimed that a good chunk of the funding raised by DraftKings and FanDuel this summer may not materialize. David Sharpton, a partner at Akur Capital, told attendees at Monday's iGaming Entrepreneur Conference in London that the regulatory uncertainty surrounding the DFS sector had caused some investors to rethink their pledges.
DraftKings and FanDuel raised $300m and $275m respectively in July, but Sharpton told Gambling Insider that the current brouhaha "puts much of that investment on hold … from what we understand via advertisers and others, that capital is being reigned back in for a period of time until that situation is cleared up."
It's clear that the uncertain regulatory landscape is playing havoc with DFS operators' best-laid plans. Last week, FanDuel CEO Nigel Eccles confirmed that his company had shelved plans for an initial public offering until the regulatory situation clarified.