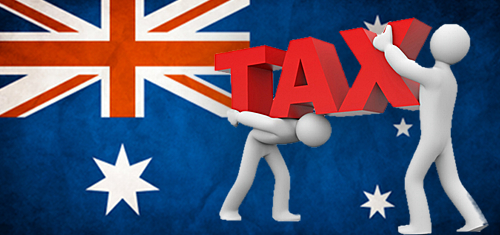 An Australian politician wants to impose a tax on sports betting turnover and use the banking system to prevent Australians from wagering with international online gambling sites.
Bridget McKenzie, a National party senator from the state of Victoria, wants the federal government's ongoing review of its taxation system to include a 0.05% tax on all wagers placed on Australian sporting events. McKenzie also wants to see betting operators pay an unspecified product levy across all sports.
McKenzie told Guardian Australia that "the current legal framework doesn't provide the outcomes we need" from the betting industry. McKenzie says her tax plan, which has already received the endorsement of the Nationals' federal council, would distribute revenue raised from betting to regional development projects and problem gambling programs.
McKenzie also wants the government to prevent international gambling sites not holding an Australian betting license from accessing the market via "banking and other tools." The federal government is currently conducting a review of the 2001 Interactive Gambling Act, with an emphasis on figuring out ways to reduce the influence of international sites.
POKIES GROUP TEAMS WITH US CASINO LOBBY IN ANTI-ONLINE PUSH
The anti-international push has also resulted in an alliance of unlikely bedfellows. On Thursday, Clubs Australia, which represents the nation's 6,500 video poker machine (pokies) venues, announced it had partnered with the American Gaming Association (AGA) in a spirited call for "a global approach to tackling the unregulated, unsafe and un-taxed illegal online gambling market."
Clubs Australia exec director Anthony Ball said it was "well past time" to declare war on international gambling sites. Despite Australia's pokies being considered the country's number one source of problem gambling behavior, Ball had the cheek to call international online gambling sites "a scourge that needs to be tackled by governments worldwide."
Ball told The Australian that Clubs Australia would be contacting unspecified local financial institutions he claimed were "knowingly or unwittingly" enabling illegal transactions between Aussie punters and international sites. For those of you filling out your anti-online cliché bingo cards at home, Ball went on to mention money laundering and terrorism financing as key features of the online gambling biz.
The AGA has been fighting the good fight against illegal gambling breast milk for some time now, and senior VP of public affairs Sara Rayme said the new Aussie partnership would help "shine a spotlight on shady outfits that don't create jobs, contribute vital tax revenue, protect players or serve as strong community partners."
The two groups plan to "provide details" of the activities of international online gambling sites to their respective governments while calling on these governments to spend more money combating the sites' influence.
Comments