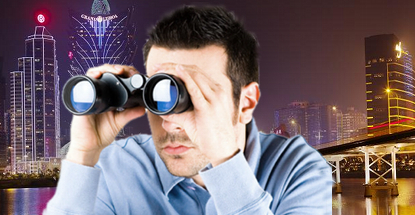 Macau casino junket investor Iao Kun Group Holdings (IKGH) saw its VIP gambling turnover fall nearly three-quarters in the month of July.
IKGH, which controls a share in the profits of five Macau VIP gaming rooms, said July's rolling chip turnover was down 72% year-on-year to $440m. On the plus side, win rate was a phenomenal 4.52%, significantly above the expected theoretical range of 2.7% to 3%. Still, total turnover is down 61% over the first seven months of 2015.
Like many junket investors that have begun steering VIPs to casinos in other Asia-Pacific countries, IKGH has recently made efforts to expand its scope beyond Macau to offset the special administrative region's 14-months-and-counting gaming revenue decline. Such international expansion is being credited with helping to reverse the fortunes of junket investor Jimei International Entertainment Group.
Jimei won't release hard numbers until August 14, but it expects to report a consolidated profit in H1 2015 compared to a net loss in the same period last year. The Hong Kong-listed firm says the turnaround is "mainly attributable to the profit contributions from the group's newly established gaming and entertainment business since February."
This new business refers to a deal Jimei struck with with Australian casino operator Crown Resorts to steer VIP gamblers to Crown Perth. Since then, Jimei has reached a similar deal with NagaCorp, which runs the increasingly popular NagaWorld casino in Cambodia's capital Phnom Penh.
While Jimei may be sitting pretty (or simply prettier), the list of junket casualties is long. The Association of Gaming and Entertainment Promoters of Macau – whose members include Jimei, SunCity Group and other notable junkets – says the ranks of Macau junket operators has fallen 30% since their 2013 peak.
Kwok Chi Chung, the Association's president, told Macau Business Daily that there were currently less than 180 junket operators still registered in Macau, and of these, only 148 actively own or operate gaming in VIP rooms. That means around 60 junkets have determined that the current state of affairs in Macau is no longer worth the effort, including the two that announced the suspension of their operations this past week.
Compounding Beijing's corruption crackdown, the recent upheaval in China's stock market reportedly forced a number of investors to pull their money out of the junket business in order to meet margin calls. This week, Credit Suisse analysts echoed comments made last week by Wynn Macau president Gamal Aziz, who said the stock market crash had further tightened junket liquidity.
Aziz stressed that he didn't think the situation would have any lasting impact on Macau, and Credit Suisse said its junket contacts had reported that this trend had stabilized. That said, no one's convinced that the stock market turbulence is over, meaning junkets could face further restrictions on their capacity to extend credit to the few remaining VIPs still willing to make the trip to Macau.