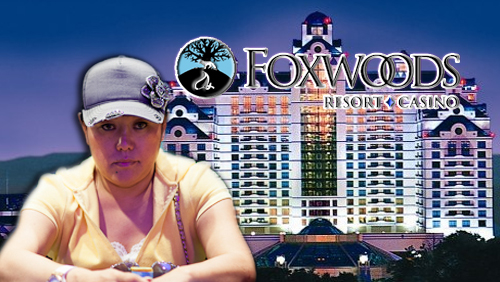 U.S. District Judge Janet Hall of federal court in New Haven, Connecticut ruled that Chinese gamblers Cheung Yin Sun, Long Mei Fang, and Zong Yang Li couldn't sue Foxwoods casino.
The judgment in favor of Foxwoods on Monday stated that the gamblers couldn't sue Foxwoods because its owner, the Mashantucket Pequots, has sovereign immunity as an American Indian tribe.
According to a suit filed July 31 by Chinese nationals Cheung from Las Vegas and Long and Zong from Los Angeles, they went to Foxwoods in December 2011, deposited $1.6m in the casino as front money to play mini baccarat and won $1.15m.
When they went to collect the money, the casino subsequently accused the trio of cheating, a view that was upheld in February 2012 by the Mashantucket Gaming Commission, who warned the edge-sorters that they would be arrested if they returned to the scene of the (alleged) crime.
The plaintiffs admitted that they were"edge sorting" based on their belief that the practice is legal. The suit also says Foxwoods couldn't help but have known in advance what the trio were planning based on Cheung's reputation as the 'Queen of Sorts,' which Foxwoods would have learned from other casinos sharing their surveillance footage of her in action. The plaintiffs claimed Foxwoods was in a win-win situation, intending to keep the plaintiffs' losses but not to honor their winnings.
"Basically, edge-sorting is possible because some brands of playing cards are not cut symmetrically across their backs and some players are gifted with eyesight keen enough to tell the difference," the suit said.
Marvin Vining, a lawyer for the gamblers, declined to comment on the ruling but reportedly said that he will seek to reopen the case because of a "procedural mix-up," on which he failed to elaborate.
Cheng was also sued by the Borgata Hotel and Casino, along with Phil Ivey and the card manufacturer Gemaco for engaging in edge sorting to win $9.6m from the casino in August 2014.
Ivey lost his bid to have the Borgata's lawsuit tossed in March but Gemaco has written a brief to a federal judge in support of Ivey's claim.
"[T]he deposition of Borgata's representative was largely unproductive due to assertions of privilege surrounding Borgata's internal investigation of the mini-baccarat game that is the basis of this lawsuit," wrote Gemaco attorney Jeffrey Mazzola.
Ivey also lost the edge-sorting suit he filed against the Genting-owned Crockford's casino in London. The casino claimed that Ivey's winnings had been illegally obtained and thus wouldn't be paid.