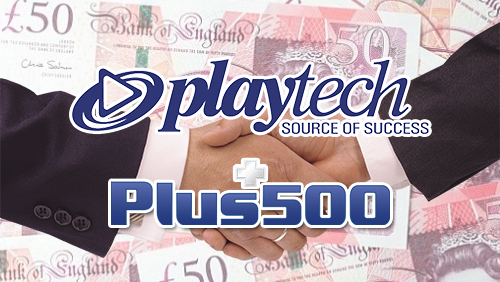 Online gambling tech provider Playtech has agreed to acquire London-listed financial trading and spread betting operator Plus500 for approximately £460m.
The deal builds on Playtech's recent acquisition of a 91% stake in TradeFX, the online contracts-for-difference (CFD) and binary options trading platform provider earlier this year.
Playtech will acquire the entire issued ordinary share capital of the Israel-based Plus500 for 400p per share through Playtech subsidiary Brighttech Investments.
The price tag values the troubled Plus500 significantly below what it was worth prior to its recent difficulties, which have seen the UK Financial Conduct Authority (FCA) scrutinize the systems it has in place to prevent money laundering.
The UK financial watchdog's investigation prompted a temporary suspension into the Israeli operator's London AIM trade listing.
Plus500's management admitted that the firm's board now expects group revenue in 2015 to be lower than in 2014, with profit margins expected to be "significantly lower."
Playtech said that while Plus500's "products, technology and marketing skills remain strong, the recent regulatory scrutiny placed on Plus500 has highlighted the advantages of expanding the operational infrastructure".
Playtech's chief executive Mor Weizer said the deal, which took only a week to seal, is part of the company's strategy to diversify away from gaming by using its "core competencies" of product infrastructure, marketing and customer relationship management.
"As an immediately earnings enhancing acquisition, the combination of the two businesses is compelling, enabling us to apply our market-leading products and services to the enlarged financial trading business as we continue to execute our growth strategy for the group," added Weizer.