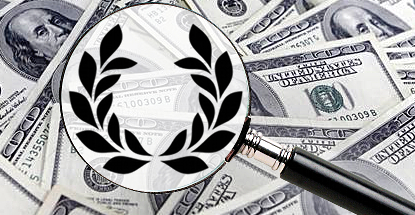 Casino operator Caesars Entertainment has lost a bid to prevent a wide-ranging probe of its controversial asset transfers.
On Thursday, US Bankruptcy Judge A. Benjamin Goldgar approved Caesars' request for the appointment of an independent examiner to look into transfers of certain assets out of Caesars' main unit Caesars Entertainment Operating Co. (CEOC) into other Caesars divisions. CEOC, which holds 80% of Caesars' industry high debt load, filed for Chapter 11 bankruptcy in January.
The asset transfers resulted in multiple legal challenges by junior creditors, who claimed Caesars had 'looted' CEOC in order to shield its more profitable assets from the bankruptcy proceeding. Caesars has proposed a restructuring plan that would transform CEOC into a real estate investment trust but the plan calls for junior creditors to recoup only about 10% of the $5b they are collectively owed.
Caesars had asked the bankruptcy court to appoint an outside examiner and offered to provide $10m to fund the examination. But Caesars also asked that the court shut down more invasive probes by junior creditors, who'd argued that Caesars was trying to limit the scope of the examiner's investigation.
On Thursday, Goldgar said the creditors' independent probes could carry on. Goldgar also handed the court-appointed examiner a mandate to look well beyond the seven challenged transactions at the heart of the four junior creditor lawsuits. Goldgar instructed the examiner to investigate "any apparent self-dealing or conflicts of interest" involving Caesars, its various offshoots and all current and former officers of the company.
The examiner will likely take a close look at Caesars' controversial 2014 decision to eliminate loan guarantees to junior creditors via the sale of 5% of CEOC to undisclosed institutional investors. A legal clause allowed Caesars to abrogate its second-lien debt obligations if CEOC wasn't 100% owed by the parent company. In January, a federal judge slammed this move and the asset transfers as "an impermissible out-of-court restructuring."
Caesars will be required to fund the examiner's probe, which could cost far more than the $10m the company had offered to pay. In its original request for the appointment, Caesars argued that the costs associated with an unlimited investigation were likely to balloon, citing previous large bankruptcy cases in which outside examiner costs swelled to four times their early projections.
Caesars is required to cooperate with the examiner, who will be appointed by the U.S. Trustee within 10 days. The examiner will deliver a report on its findings to the court every 45 days.