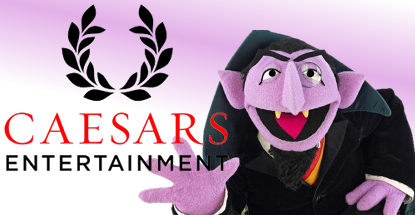 Struggling casino operator Caesars Entertainment has been hit with yet another notice of default by a disgruntled creditor. Caesars recently admitted its $25.5b long-term debt load was unsustainable but claims it's nearing agreement with senior creditors for a restructuring that will inevitably leave some secondary creditors holding notes worth pennies on the dollar.
On Monday, Caesars revealed that UMB Bank, which represents creditors holding $1.25b of Caesars' first-lien notes, had filed a notice of default. As with the three previous default notices it's received, Caesars insists UMB's claim is without merit. On Tuesday, UMB sued Caesars in Delaware Chancery Court, repeating claims made by other angry creditors, namely that Caesars has been stripping profitable assets from Caesars Entertainment Operating Co. (CEOC), which holds $18.4b of Caesars debt, in order to shield these assets from a bankruptcy proceeding.
The UMB filing says Caesars' hedge-fund owners have "thoroughly ransacked CEOC in a sweeping and now transparent plan to take CEOC's prime assets for themselves and leave its liabilities and creditors behind." UMB want Caesars managers stripped of their control over this $4b heist. Most observers expect Caesars to forego paying the $225m it owes second-lien creditors as of Dec. 15, which would put Caesars officially in default within 30 days.
Tuesday brought word that Caesars had reached agreement with senior creditors on the company's real estate spinoff plans. Bloomberg reported that senior creditors agreed to the plan to split CEOC into a casino operator and a real estate investment trust (REIT) after Caesars agreed to boost the amount of cash these lenders would receive. Should the plan go forward, second-lien investors would get a 'minimal' amount of equity although Caesars is offering them a "to be determined" sweetener if they get on board with the plan and stop all this thieving talk.