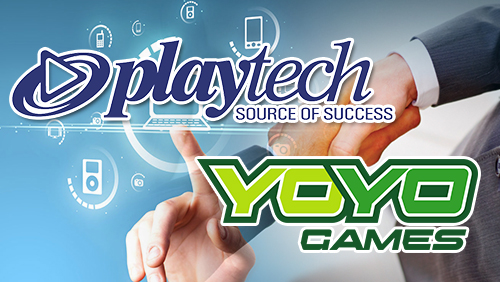 Gaming technology and services supplier Playtech has acquired GameMaker creator YoYo Games for £10.65m ($16.4m), plus an additional £3.4m ($5.3m) earn-out depending on YoYo's performance under Playtech's ownership.
Under the acquisition terms, Playtech is set to offer 30% of the deal value under an escrow for a period of up to 36 months.
Yoyo Games has developed GameMaker technology, which enables casual game developers to develop a game using a single code and run it on a variety of platforms: Windows 8, Apple, Xbox, HTML5, Computers' iOS, Ubuntu, Google's Playstation and others.
The platform has secured more than 750,000 registered games developers who currently use the platform on a free basis with chargeable add-ons. In total, the GameMaker suite of products has been downloaded over five million times.
Playtech said the Yoyo acquisition is part of a three-pronged strategy to penetrate the sector, combining Playtech subsidiary Plamee's proprietary games, publishing of both in-house and third party games, and YoYo's casual gaming technology.
"Playtech's directors believe that the continued development of the GMS technology within the company will enable it to extend beyond the current games developers base, and will fit well with its in-house casual team, extending its expertise and know-how in the development of casual games, marketing systems and related infrastructure," the company said in a statement. "This acquisition will enable the company to further diversify its business, benefiting from a combined B2B/B2C offering focused on a strong and growing segment of the wider gaming market."
YoYo Games CEO Sandy Duncan has stepped down following the acquisition and is now working as consultant at Ferno Technology.