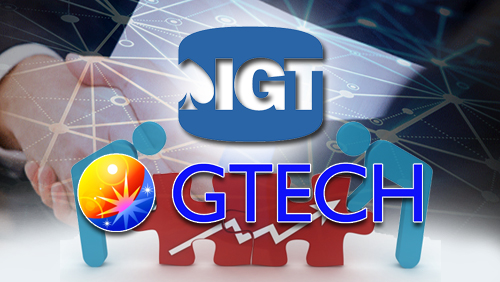 Shareholders of slot machine developer International Game Technology will vote Feb. 10, at The Signature at MGM Grand Las Vegas, on the company's merger agreement with lottery provider GTECH Holdings.
GTECH will pay $4.7 billion in cash and stock while assuming $1.7 billion of IGT debt, owning 80% with IGT shareholders holding the remaining 20%.
Terms of the agreement will combine GTECH Holdings and IGT into one company and be headquarteres in the United Kingdom. Operating headquarters will be housed in Rome, Las Vegas and Rhode Island.
Initial acquisition talks between the two parties began in July 2014. Lottery and gambling technology supplier GTECH would amend its acquisition terms in September 2014, in order to secure the lending capital for the $4.7 billion needed to finalise its acquisition.
GTECH has announced that it has entered a a $2.6 billion five year senior facilities agreement with a syndicate of twenty banks in order to finalise its acquisition of International Game Technology (IGT)in November.The financing agreement will provide GTECH SpA with a $1.4 billion multi-currency credit facility. The corporation have also been granted a further €850 million in open credit, which it may choose to access.
IGT scheduled the special meeting with its shareholders to vote on the proposal along with some other issues that need to be supported and approved, including the approval of IGT common stock shares, closing conditions with the GTECH Holdings contract, and the reception of the required gaming approvals that is needed to move forward by Nevada Gaming regulators.