The Equity Poker Network (EPN) has become the second unregulated network to withdraw real money games from regulated U.S states, after the Winning Poker Network (WPN) did likewise just under a fortnight ago.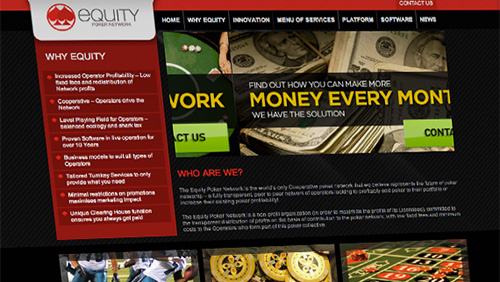 The last time we were reporting on the EPN, their players were complaining that their accounts were being closed down on the PokerHost skin.
Today, we can bring you news, of another very controversial move by the co-operative poker network, after they have decided to withdraw their real money offerings from the three regulated U.S States.
Players who reside in Delaware, New Jersey or Nevada, will not be able to open an account on the EPN after they announced their decision to pull their real money games from service.
The EPN issued a press release just days after their flagship service, FullFlushPoker.com, issued a similar press release also revealing their intent to stop offering real money games in regulated markets.
All EPN operators have received notice of the change in the Networks Central Administration rules, and players have received e-mails confirming closure of their accounts, and the need to clear FPP's as soon as possible.
"Our players are our number one priority, but playing fair is also central to our ethos. We believe this decision is in the best interests of the Network and its Operators to add and adhere to this Rule, given the availability of regulated poker in these U.S. states," said an EPN Spokesperson.
"We take great pride in delivering our recreational poker community with reliable access to our EPN poker rooms. Our goal is to ensure that they continue to enjoy a fun and safe time at EPN's tables with every confidence and trust."
The EPN's competitor, the WPN, made a similar statement under a fortnight ago.
Comments