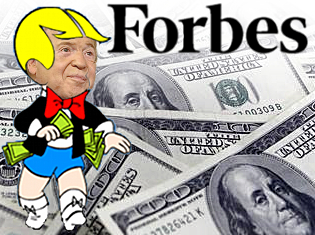 Oh, the irony. On Wednesday, the Pennsylvania Gaming Control Board announced it was fining Las Vegas Sands' Sands Bethlehem casino $56k for four separate incidents in which underage individuals were found to be wagering with youthful vigor on Sands' gaming floor. The four incidents occurred between February and June of this year, and involved individuals as young as 17 playing slots and table games and imbibing of liquor under Sands' not-so-watchful eye. For the record, Sands boss Sheldon Adelson is adamantly opposed to online gambling, in part because it offers opportunities in which "a kid that is either underage or of age with student loans … to get pressured by peers to go and gamble while they are drunk or doing drugs."
That $56k isn't likely to make much of an impression on Adelson, who topped the casino gaming interests on Forbes' most recent list of the 400 wealthiest Americans. Adelson came in at #11 with a fortune estimated at $28.5b (more than enough to pay for chemotherapy for every one of EuroVegas' employees who eventually develop lung cancer). Leon Black, chairman of Apollo Global Management LLC, the hedge fund that holds the majority stake in Caesars Entertainment, made #85 with a $5.2b fortune. (Considering Caesars carries $23.5b in debt, perhaps Black deserved a slightly lower ranking.) Kirk Kerkorian, whose Tracinda Corporation holds significant investments in MGM Resorts, came in at #118 with $3.9b.
Wynn Resorts boss Steve Wynn came in at #184 with $2.9b, Treasure Island owner Phillip Ruffin (who anted up $1m to play in the inaugural Big One For One Drop event at the 2012 World Series of Poker) made the #222 spot with $2.5b, Tilman Fertitta of Golden Nugget fame came in at #235 with $2.4b and Steve Wynn's ex-wife Elaine Wynn made #296 with $1.9b. Hedge funder Marc Lasry, who has teamed his Avenue Capital Group with 888 Holdings on the All American Poker Network, made #352 with $1.5b, while Station Casinos and Ultimate Poker owners Frank Fertitta III and Lorenzo Fertitta were slotted together in the #386 spot at $1.3b apiece.