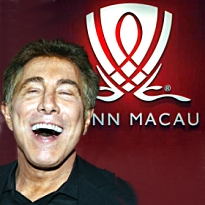 Steve Wynn and Wynn Resorts are finally in the clear from complaints filed by former partner Kazuo Okada over a $135 million donation Wynn Macau made to the University Macau. The U.S. Security and Exchange Commission's regional office in Salt Lake City, Utah ended its inquiry into the matter, imposing no action against Wynn Resorts and officially closing the issue, much to the chagrin of the Japanese casino tycoon.
Wynn Resorts admitted to having received a letter from the SEC recently informing the company that  the latter had no intention of recommending any enforcement action against the company, thus ending one of the most drawn-out episodes from the soap opera that has been "Wynn versus Okada".
This development understandably comes as a great relief for Wynn, who now has every reason to believe that he has vindicated himself against his former business partner and all of the allegations being thrown his way.
It also appears that Wynn has been winning his recent battles with Okada with more regularity including what happened earlier in the year when the American casino mogul was successful in throwing out his partner from the Wynn board, forcing Okada to save his own face by beating the board of director's vote when he announced his resignation from the company.
Now, one of Okada's more controversial lawsuits against his one-time partner has been effectively thrown out by the SEC while sparing Wynn from any kind of punishment.
If anybody's still scoring this fight at this point in time, it looks like Wynn's winning more rounds than his Japanese counterpart.
Comments