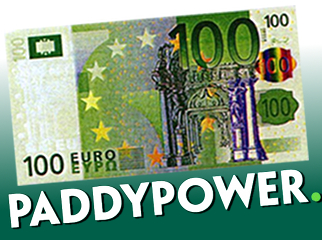 Irish bookies Paddy Power saw profits rise 15% in 2012 to €139.2m thanks to strong growth in both online and mobile business. Paddy's full-year revenues rose 31% to €653.8m and turnover rose 25% to €5.7b in part due to a 44% increase in active online customers to 1.6m (nearly double the total in 2010). Online profits rose 8% to €102.1m, although expenses were also up due to the launch of new digital ventures like the Roller mobile casino and Betdash social betting product.
Paddy's overall retail profits rose 39%. In Ireland, where the company opened three new betting shops in 2012, retail profit rose 32% to €14.4m despite a mere 7% rise in revenue and a 2% rise in turnover. In the UK, retail profit rose 46% to €15.3m thanks to 44 new shops opened (making a total of 209 in the UK). Paddy's UK gaming terminal revenue rose 37% to €47.5m.
While based in Dublin, 74% of Paddy's profits now come via its online operations in the UK, Australia and Italy plus its B2B deals in France and Canada. In Australia, where Paddy operates under the Sportsbet brand, profit rose 35% to €30.8m on a 46% revenue rise. The launch of Paddy's new Italian sportsbook and casino offering in May and December respectively cost €15.5m, but Paddy's head of online Peter O'Donovan said the company was "very happy with the results we're seeing from the level of investment we've made." Paddy has 40-odd people in Rome looking after the Italian business, and Paddy's total staff rose 20% to 3,767 by the end of 2012.
Paddy's mobile revenues rose 185% to €129m, and CEO Patrick Kennedy says 62% of Paddy's customers have placed a mobile wager. CFO Cormac McCarthy told Reuters that recent moves by rival William Hill to bring a sharper focus to online operations didn't necessarily pose a significant threat to Paddy's current 27% share of the mobile sports betting market. "The things that other people are having to deal with, we're there already. I'd never underestimate competition … but … we think, yes, we have an edge. Absolutely."
Looking forward, Paddy says favorable sports results have helped the company start the new year off strong, with revenues up 19% over the first two months of 2013. That said, Paddy cautioned that the pound's falling value against the Euro currency could cut €10m off 2013's final numbers. Paddy's board has proposed a 16% increase in the final dividend, bringing the total payout for 2012 to 120 cents per share.
The Paddy pranksters' marketing efforts have always paid dividends, evidenced by the reaction to their recent billboard campaign targeting Premier League footballers with performance issues. Paddy has followed that up with a tongue-in-cheek apology to the "benchwarmers" in question via full page ads in the Sun and the Daily Star, expressing their regret for understating the "incredible drive and dedication it takes … to keep those racing style seats at their perfect 34°C temperature." Paddy offered Fernando Torres and the others a free £5 bet to make amends.