Denise Coates, the founder of Bet365, has 422 million reasons to celebrate. That is how much, in dollars, she paid to herself this year as the head of the global gaming company, and it represents a record for CEOs out of the U.K., possibly in the world. It's also well above the $287 million that set a new CEO salary record last year, which just happened to be established by Coates, as well. The reasons for the success depend on who you talk to.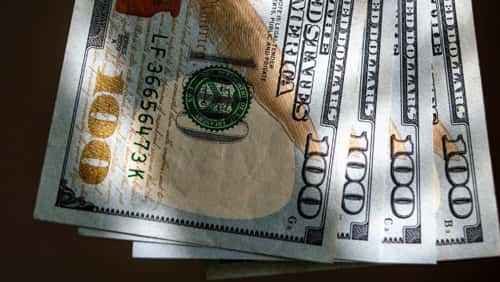 Just a couple of days ago, Bet365 announced that its revenue increased 10% in its most recent fiscal year, which ended March 31. Thanks to a handle that increased by 23% year-on-year, the company's revenue was almost $3.92 billion and its operating profit was just over $1 billion.
If we were to assume an average week punching the clock of 40 hours, Coates reportedly earned around $212,000 an hour. The salary is a mix of regular salary pay, $361 million, plus $59 million in dividends from the company and other incentives. According to Forbes magazine, she is now worth upwards of $12 billion.
How the company earns its money has been the source of some controversy. Despite China having a strict anti-gambling regime, the company has reportedly targeted Chinese gamblers and has acknowledged as much, stating, in 2016, that "Chinese law does not extend to the provision of services into China by gambling operators and service providers who themselves have no nexus with the territory."
Bet365 is accused of using the general elections in the U.K. as a smokescreen for the release of its accounting data. The information was submitted a month later than normal and just after the elections determined that Boris Johnson should continue as the country's Prime Minister, giving the political fight in the U.K. a chance to overshadow Bet365's financial status, according to Luke Hildyard of the anti-corporate High Pay Centre organization.
Hildyard told the BBC that the timing of the release was intentional and a way for the company to not receive negative backlash over the figures, adding, "Business success should be incentivized and rewarded, but a payment a fraction of this size would still afford a lifestyle beyond the wildest dreams of most people." That may be true, but it's a moot point. Capitalism thrives off the ability to make huge amounts of money, and this is what also drives innovation.
However, innovation doesn't mean playing dirty tricks with consumers or coercing the system. According to a report out of Australia's ABC news outlet, this could be what is driving Bet365's success. The company is allegedly pushing out those individuals who have a solid winning track record in favor of those who consistently lose, allowing individuals in the latter group to wager larger amounts of money. Those in the first group, however, have limitations placed on how much they can drop in order to cut Bet365's risks.
This revelation will almost certainly lead to an investigation, especially given the U.K.'s stricter approach to gambling that has been seen recently. The bigger you are, the harder you fall, and Bet365 could be in for a rude awakening if the allegations are substantiated.