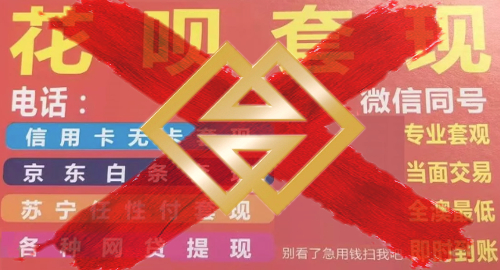 Macau's financial watchdog is warning the public not to deal with companies claiming to assist the movement of money off the Chinese mainland to Macau.
On Wednesday, the Monetary Authority of Macao (AMCM) issued a public notice regarding "unauthorized financial activity" by individuals "distributing posters" promoting their ability to transfer money online from approved mainland-based financial institutions to Macau.
The authorized mainland financial outlets referenced in these public handouts include Ant Credit Pay (Huabei), JD.com/Jingdong's Baitiao and Suning Financial Services. The AMCM further noted that it had detected similar unauthorized money-transferring pitches being made on China's WeChat social network.
The AMCM clarified that the unauthorized groups making these pitches had no authority to conduct financial activities in Macau, be it foreign currency exchange or lending operations. The AMCM warned that individuals who conduct business with unauthorized firms were exposing themselves to "unnecessary losses."
The AMCM also warned the individuals behind these unauthorized services that conducting financial services without the AMCM's approval was a "particularly serious offence" subject to financial penalties of up to MOP5m (US$619k).
Officials in both Macau and Beijing have made no secret of their emnity toward so-called underground banks that enable mainland residents to evade China's strict capital controls. Macau has installed facial recognition software in its ATMs to ensure the customer using the bank cards is the same person whose name is on the card.
Macau has also made numerous efforts in recent years to rein in its pawnshops, which were allowing customers to purchase high-value goods using China-based UnionPay bank cards then sell these goods back to the pawnshop (at a 10% discount), leaving the customers with cash they can use at local casinos.
The pawnshops reportedly used mobile UnionPay terminals that had been modified to appear as if the transaction was occurring on the mainland, thereby skirting the capital controls.
Macau casinos have filed fewer suspicious transaction reports so far this year, and Macau was recently praised by the Asia/Pacific Group on Money Laundering for boosting its anti-money laundering compliance game.