Authorities in Macau have banned automated teller machine (ATM) operators from offering cash withdrawal services to China UnionPay (CUP) customers if their machines are not fitted with the so-called "know your customer" technology.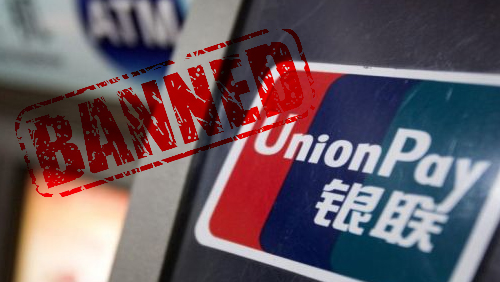 The Monetary Authority of Macao (AMCM) announced that starting July 4, 2017, holders of mainland China-issued UnionPay bank cards would only be able to withdraw cash in the city state at ATMs that allow face recognition verification.
Holders of Macao bank cards or cards issued by banks in other jurisdictions are allowed to "carry out ATM cash withdrawals as usual."
The order came several weeks after the Macau government said it will require more intrusive and "Big Brother"-style security checks at ATMs. Holders of UnionPay bank card, particularly those from China, will have to scan their identity cards at ATMs and also pass facial recognition scans before they will be able to withdraw cash.
"Holders of mainland CUP cards can go through the normal cash withdrawal process through ATMs with 'KYC ATM' logo after their respective identities are verified," AMCM said, noting that the technology aims to "protect the legal interests of financial institutions and… cardholders."
So far, 834 ATMs in the special administrative region have already been upgraded with the ID recognition technology. The AMCM said the goal is "to cover all ATMs in Macao including those inside casinos and in their surrounding areas by this year-end."
The policy is also Macau's latest effort to boost anti-money laundering measures in the territory, the only place in China were gambling is legal. In 2016, unauthorized China UnionPay transactions in Macau have reached MOP4.995 billion (US$626.5 million—about four times more than the MOP1.22 billion (US$153 million) calculated for the full year of 2015.
The KYC techniques for identity verification will be introduced to other mainland China-issued bank cards at a later stage, according to the AMCM.