Security checks at Macau automated teller machines (ATMs) will soon be a little more intrusive as the special administrative region seeks to tighten its restrictions on cash flows out of mainland China.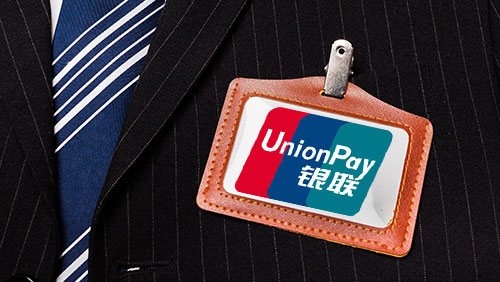 Holders of mainland China-issued UnionPay bank cards will have to scan their identity cards at ATMs and also pass facial recognition scans before they will be able to withdraw cash, the Macau government announced over the weekend.
The new technology will cover "all ATM machines in Macau, namely those installed in and around casinos." The security checks, however, will only apply to users whose bank cards were issued in the mainland.
"Customers with bank cards issued in Macao and other regions do not need the above procedure and can carry out the withdrawal as usual. Financial institutions will closely monitor the situation of customer use," the government said a statement.
Macau's announcement of a new policy came just in time before the visit of Zhang Dejiang, chairman of the Standing Committee of the National People's Congress and considered to be the third-highest ranking member in the central government of the People's Republic of China.
The policy is also Macau's latest effort to boost anti-money laundering measures in the territory, the only place in China were gambling is legal. In 2016, unauthorized China UnionPay transactions in Macau have reached MOP4.995 billion (US$626.5 million—about four times more than the MOP1.22 billion (US$153 million) calculated for the full year of 2015.
Macau authorities said the new measure on UnionPay ATMs will improve the know-your-customer (KYC) protocols of the special administrative region's financial system.
"In order to ensure the security of Macao's financial system and to strengthen the protection of the legitimate rights and interests of mainland bank cardholders, financial institutions will make a concerted and orderly effort to control activities related to raising money [with] bank cards from the mainland through the local ATM machines," the statement read.
The Macau government plans to gradually introduce the new ATMs into the market.