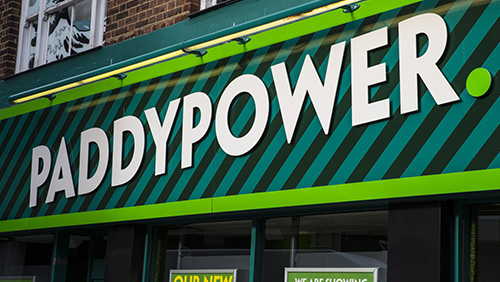 As the possible merger between Flutter Entertainment and The Stars Group (TSG) begins to take shape, the former's executives have realized that the chances of receiving a pushback against the creation of a huge global gambling company are better than 50/50. In order to stave off any possibility of negative attention, or even an attempt to block the deal, the company is reportedly considering unloading some of its assets, starting with Flutter's biggest operation, Paddy Power.
Before Flutter can officially acquire TSG, the parent company of PokerStars, it will have to receive approval by regulators in Australia and the U.K. For that to happen, Canaccord Genuity believes it will have to slim down its portfolio, and sees Paddy Power as the best option to let go free. In a memo to The Times out of the U.K., Canaccord called it the "most logical decision."
Flutter is willing to pay around $12 billion to be able to grab the Canada-based company. Combining the two companies would result in an entity with 40% of the marketplace in the U.K. and would cover Paddy Power, Betfair and Sky Betting & Gaming (Sky Bet). TSG bought Sky Bet last year in a deal worth $4.7 billion as it sought to expand beyond poker and into sports gambling.
That level of control most likely won't sit well with the U.K.'s Competition Markets Authority (CMA), which controls has as one of its responsibilities preventing a single company from becoming too dominant in a given market. Likewise, the Australian Competition Tribunal (ACT) and the Australian Competition and Consumer Commission (ACCC), which perform the same type of oversight, could decide that the merger is not in the best interests of consumers. In that country, the new Flutter would be in control of sportsbet.com.au and BetEasy.
According to previous comments made by Morgan Stanley analyst, betting revenues at the company post-merger would be 50% more than its closest competitor, Bet365. It would also be around double that of GVC, which owns Ladbroke Coral. That much control is frowned upon by regulators in most countries, and the CMA doesn't like for an entity to have more than 25% of any market.
Flutter would most likely be extremely reticent in giving up its legacy brand. When Peter Jackson came in to lead the company last year, he immediately went to work in an effort to improve Paddy Power's operations. He has directed a lot of money and resources into upgrading systems, revamping loyalty programs and more, and all of that expense won't necessarily find compensation in a sale.
Flutter and TSG want to try to lock in the merger as quickly as possible, hoping to find a resolution in less than a year. However, there is still a lot of work to be done for that to occur and regulators might force the acquisition to be delayed.