The World Poker Tour will expand their reach in Asia after partnering with NagaWorld Resorts, with the first fruits of that relationship blooming into WPT Cambodia.  
Mancunians have a saying 'Mad Fer It.' It's a slang term created in the 90s during the Britpop era to represent someone who loved a particular band. In Asia, Britpop was a big thing. When Liam Gallagher recently did some solo gigs in the region, there was uproar: screaming, crying, people begging for him to sign their bums and boobies.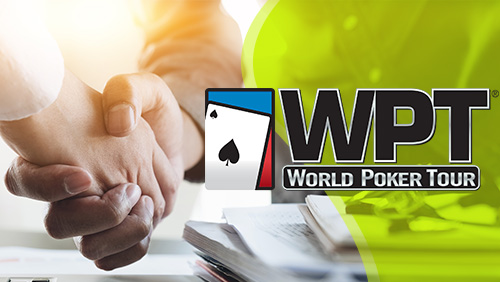 However, there's something much bigger than Britpop in Asia; a sport, not a brand of music. It's not falcon-hunting. It's not sheep shearing. It's poker, and they are 'Mad Fer It'.
It's challenging for Western companies to mass-market in Asia because of the 'Take on Me' greyness of gambling laws. The one company that seems to have set up some solid roots, enabling their brand to fly into the air through whispering leaves is the World Poker Tour (WPT).
You don't have time to wipe the snot from a blown nose before another Asian mega-deal hits social media. Today, it's the news that the WPT has inked a deal with NagaWorld, the largest entertainment resort of its kind in Cambodia.
As part of the deal, NagaWorld's Integrated Resort in Phnom Penh will host a WPT event Nov 16-25. There are 17 events in total culminating in a $1,100, $250,000 Guaranteed Main Event (Nov 21-25). There is also a $2,750 No-Limit Hold'em High Roller and a $5,300 No-Limit Hold'em High Roller (Single Re-Entry), as well as Short-Deck, Turbo, Bounty and Pot-Limit Omaha (PLO) options.
"Asia-Pacific is a hotbed for poker, and the WPT is proud to bring another exciting event to the region," Angelica Hael, VP of Global Tour Management for the World Poker Tour, said. "This event would not be possible without continued support from players around the globe, and we invite them to join us this November at the wonderful NagaWorld property."
It's the seventh Asian WPT event scheduled this season including WPT Vietnam, WPT Korea and WPT Japan (September). WPT India (October). WPT Vietnam (March), and WPT Taiwan (April).
Key to the WPT's long-term success in the region is the ironing of the legal Ts, and tumble drying of the lawful I's. If they could shift from a world doused in grey, to one that's black and white, the WPT could partner with behemoth online poker companies. That would begin an online tributary to these live events in the same way that partypoker partner with various land-based entities, globally, to help bolster live tournament attendances.
Here is the full WPT Cambodia schedule.