There's good news and bad news coming out of Churchill Downs Inc. this week. The good news is that the gaming company's stock is up 45% since the beginning of the year and the bad news is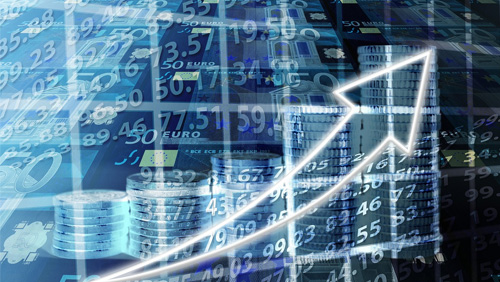 that the company's stock is up 45% since the beginning of the year. It's great for the company and for all the current stockholders, bad for anyone who missed out on an opportunity to pick up one of the hottest gaming stocks of 2019.
Churchill Downs Inc., which owns the Churchill Downs horserace track, has had one of the best years in history and things will apparently continue to approve. Company brass, as well as some board members, have been digging into their wallets to purchase more Churchill stock, which is almost always a sign that there is substantial upside.
When April rolled around, company executives and insiders controlled around 14.23% of the stock, according to data provided by Guru Focus. This was an increase from the 9.28% seen at the end of January. Those April holdings represented 1.93 million shares compared to the 1.26 million from January.
Industry analysts are taking notice and are revising their earnings estimates to reflect the positive changes. Toward the beginning of last quarter, analysts had forecast a stock price of around $2.92 for the quarter, but, after May's Kentucky Derby proved to be more successful than anyone had managed, they raised their predictions to $3.03 per share. For all of 2019, the price is expected to close at $4.40, which is $0.52 higher than what was forecast in April.
Institutional investors are also gobbling up Churchill Downs stock, right alongside the executives. Guru Focus shows that these investors controlled 57.64% at the end of April, which was a solid boost from the 44.14% from the end of January. One of the largest shareholders, sitting in third place, of Churchill Downs is Citadel LLC, a hedge fund and asset manager out of Chicago owned by Ken Griffin.
Fortunately, there is still some good news for investors who haven't yet gotten onboard. Analysts predict that Churchill's stock will only continue to rise, so perhaps it's time to follow the horses to the track.