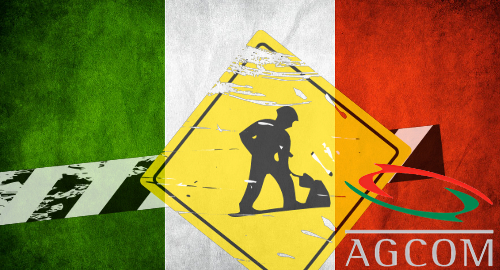 Italy's gambling operators caught a break or two from the country's new gambling advertising ban, including some flexibility regarding search engine optimization and affiliate marketing.
Last Friday, Italy's telecom watchdog AGCOM released the nuts and bolts of the country's new gambling advertising restrictions, which are only slightly less punitive than initially promised in the government's so-called Dignity Decree. The new standards will officially kick in as of July 14.
The AGCOM guidelines formalize previously announced plans to ban direct promotion via pretty much every broadcast medium, including online banner ads and text message promos, as well as a moratorium on sponsorship of sports teams and events.
Stealth campaigns, such as media advertorials, distributing branded products, or social media 'influencers' singing the praises of gambling firms, are also out of bounds.
However, operators will be permitted to use indexing services to raise the likelihood of their domains showing up higher in search engine results. There's also no restriction on operators promoting social/charitable initiatives – provided there's no accompanying logos or inducements to gamble – and free rein will also be given to operators advertising the potential negative social aspects of their gambling products.
Third-party affiliates will be allowed to use gambling operators' brand names in limited capacities – such as comparing operators' odds on specific events or bonus offers, or detailing odds of winning certain contests – to allow consumers to make "informed choices," although the same inducement limitations apply.
AGCOM confirmed that retail betting shop signage will be permitted to continue, again, so long as these are limited to displaying brands rather than inducements to gamble, and land-based casino operators will be able to market their offering with relative impunity.
Should AGCOM catch an Italian-licensed operator defying its new guidelines, the offender(s) could face fines of up to 20% of the value of the advertising/sponsorship contract to a maximum of €50k per incident.
Italy's gambling operators have reacted cautiously to AGCOM's guidelines, which gaming attorney Stefano Sbordoni called "a work in progress," suggesting that further clarification on some of these points will need to be forthcoming before the July 14 deadline for compliance.
Niklas Lindahl, CEO of online casino operator LeoVegas, gave AGCOM credit for offering operators some wiggle room, particularly on the SEO front, saying that the Dignity Decree as written "risked being a time bomb not only for gambling, but also for communication, sport, journalism and the Italian economy."
However, Lindahl expressed hope that the Italian government would reconsider some of its more restrictive measures, which Lindahl maintains will only result in locally licensed operators ceding market share to internationally licensed sites. Last summer, LeoVegas filed a legal challenge of the Dignity Decree at the European Commission.