No team from Canada has hoisted Lord Stanley's Cup since 1993 when the Montreal Canadiens beat Wayne Gretzky's Los Angeles Kings in five games. Hockey is Canada's game so that drought is a bit of a national embarrassment.
Odds courtesy of OddsShark.com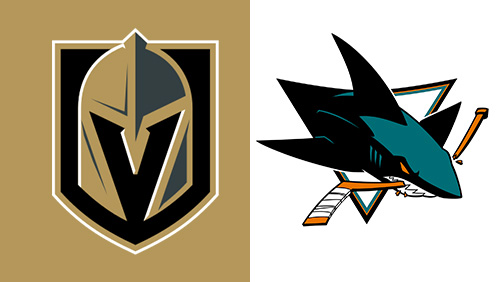 It looked like it might finally end in these playoffs. The Calgary Flames finished with the most points in the Western Conference, and the Winnipeg Jets also were pretty good. Ditto the Toronto Maple Leafs in the Eastern Conference. However, the Flames were stunned by the Colorado Avalanche in the first round and the Jets were beaten by the St. Louis Blues.
That leaves Toronto as the lone Canadian team standing, and the Leafs' season is on the line in Game 7 on Tuesday night against the Original Six rival Boston Bruins. The Bruins are -135 home favorites on the NHL odds.
It's the third straight Game 7 between these franchises. Last year in the first round, Boston won Game 7 at home 7-4. In the first round of the 2013 Stanley Cup playoffs, the Bruins became the first team in league history to overcome a three-goal third-period deficit to win a Game 7. The final score was 5-4 in overtime. Patrice Bergeron, still a key part of the Bruins, tied the game with 51 seconds left in regulation and then won it 6:05 into OT.
It's the 27th Game 7 in Bruins history, which is the most ever. They are 14-12 overall and 13-8 at home. Toronto is 12-11 in Game 7s, 5-10 on the road. The Columbus Blue Jackets, who stunned the Tampa Bay Lightning in Round 1, await the winner.
That's not the only Game 7 on Tuesday as the nightcap features the Vegas Golden Knights at the San Jose Sharks in a winner-take-all from the Western Conference. The game is currently a pick'em with both clubs at -110 odds.
San Jose was down 3-1 but took Game 5 at home by a score of 5-2 and then Game 6 in Las Vegas on Sunday, 2-1 in double overtime. Tomas Hertl scored a short-handed goal 11:17 into the second OT. He became the first player in NHL history to score a short-handed winner in a playoff game that went multiple overtimes. Martin Jones was brilliant in net with a franchise playoff record 58 saves.
San Jose is 6-4 all-time in Game 7s, including 3-1 at home. It's the first-ever Game 7 for the Golden Knights, who are in just their second season. The winner faces the Avalanche and would be favored in that series.