The buildup to the eventual privatization of Cherry AB was in the open for everyone to see, but the company took the next big step on April 12. The Swedish online gambling operator have announced they will be delisting from the NADDAQ Stockholm in a press release.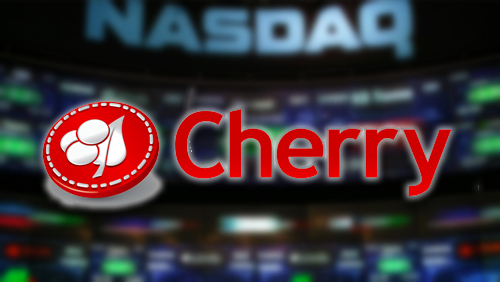 The European Entertainment Intressenter Bidco AB (EE Intresenter) revealed that they now own more than 90% of Cherry's shares, and now the Board of the operator have started the redemption process to absorb the remaining minority shares.
There is no announced final day of trading for Cherry as of yet, but Cherry will announce that date as soon as it receives confirmation from NASDAQ Stockholm.
This news follows the announced takeover of Cherry by EE Intresenter, which includes the CEO of Cherry's rival, Pontus Lindwall of Betsson AB. In December, EE Intresenter owned no shares of Cherry, but between Lindwall and other members of the group, including Cherry founder Mortein Klein, it collectively had 47.4% of the firm at the time. They quickly scooped up an additional 11.6% of shares from other investors.
With the company now going private, it will now have an easier time of navigating the changing regulatory environment of Sweden, who earlier this year kicked off their new Spelinspektionen licensing regime.
It will also allow the company to avoid problems like insider training. In May 2018, Cherry's CEO at the time, Anders Holmgren, was arrested by Swedish authorities for that crime. Two other members of their board then resigned months later as the investigation continued, demonstrating that the problem was bigger than originally suspected.
As a private company, Cherry won't have that problem. The board can't be accused of insider trading if there's nothing to trade, after all.
The company is delisting in pretty good shape. In its last financial report, Cherry announced it had increased revenue by 49% in 2018, despite all of the drama with its board of directors. They also provided a fairly optimizing view of their place in the new regulatory space.