It took close to a year, but the merger between Dover Downs Gaming & Entertainment (DDGE) and Rhode Island-based Twin River Worldwide Holdings has finally been consummated. The two entities initiated discussions on a possible deal last July and a special shareholder meeting for DDGE was scheduled for this month in order to give those shareholders a vote on the merger. That vote took place this past Tuesday, and everything is full steam ahead.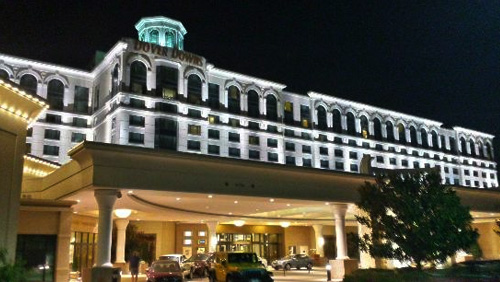 The final signing of the merger will take place today. There was overwhelming support for the deal, according to a joint press release from the two companies, and over 99% of "votes cast were in favor of the merger." After the deal is signed today, Twin River will become the parent company to the Dover Downs Hotel & Casino in Dover, Delaware.
DDGE is currently traded publicly on the New York Stock Exchange. Upon completion of the merger, it will be delisted from the exchange and Twin River will go public under the ticker symbol TRWH. The new entity should be listed as early as Friday if the merger signing stay on schedule.
Twin River will gain important expansion of its presence in the U.S. mid-Atlantic region through the Dover Downs property. That venue now operates almost 2,200 slot machines and a plethora of table games, and recently added a sportsbook that allows single-game wagers on professional and collegiate sports competitions.
Twin River owns and operates two casinos in Rhode Island—the Twin River Tiverton and the Twin River Lincoln—both of which have launched sportsbooks in the past few months. It also owns a hotel and casino in Biloxi, Mississippi that operates under the Hard Rock brand, and the Arapahoe Park horserace track in Aurora, Colorado.
Across all of its venues, Twin River's casinos range from offering 32 gaming tables and 1,000 slot machines to offering 123 gaming tables and 4,200 slot machines. The properties also offer a range of resort amenities, from food and beverage facilities to entertainment and retail.
In combination with the merger, Dover Downs Hotel & Casino CEO and president, Ed Sutor, is retiring. The news was confirmed by DDGE CEO and President Denis McGlynn, who added that he doesn't expect any major changes to operations through Sutor's retirement or the merger.
Comments