Casino operators who expect New York Governor Andrew Cuomo to expand gambling activity in the state shouldn't hold their breath. MGM, as well as a few others, has begun a campaign to try and convince state lawmakers to allow it to enter the gaming market, but Cuomo isn't ready to allow it to happen.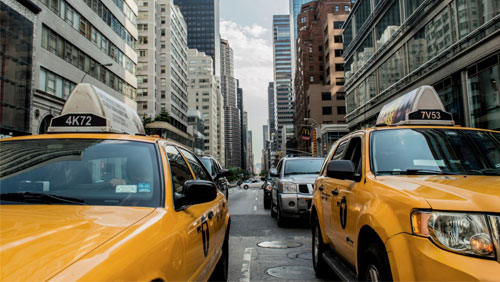 MGM wants to be given a full-scale gambling license for the Empire City Casino in Yonkers. There is a current moratorium on new casinos that doesn't expire for another four years, but MGM doesn't want to wait that long. It looks like it will have to, as Cuomo told reporters on Tuesday, "I am very skeptical about some casino deal put together by casino operators promising billions of dollars and everybody is happy."
There are four casinos licensed to operate in upstate New York after voters agreed to allow the activity in 2013. A total of seven licenses were authorized by the voters, but the remaining three won't be issued as long as the moratorium is in place, or as long as Cuomo is in office.
The upstate casinos have not been as productive as many anticipated and Cuomo is concerned that expanding the casino market in the state could have a negative impact on the existing venues. He explained, "Long term, you're still hurting the long-term competitiveness of those upstate casinos."
If there's any good news for New York's gambling community, it's that opening the mobile sports gambling market is going to be easier than some had anticipated. Previously, some lawmakers, as well as gambling opponents, have argued that sportsbooks could not be allowed to offer mobile wagers without a constitutional amendment. This, they asserted, was only possible through a public vote. It now appears that they were wrong.
Several legal opinions from the state's top law firms have indicated that no constitutional amendment is necessary. For example, the law firm Holwell Shuster & Goldberg LLP explains in a memorandum (in pdf) on the subject available on Legal Sports Report, "The New York legislature can—consistent with a 2013 amendment to Article I, Section 9 of the New York Constitution—authorize mobile sports betting. Wagering on sporting events is within the amendment's authorization of 'casino gambling.' And if the computer servers accepting sports wagers are housed in licensed 'facilities' (i.e., casinos), mobile bets are made 'at' those casinos. These conclusions are supported by foundational precepts of constitutional
Interpretation … [and] by the Amendment's express and unqualified grant of authority to the legislature to define its substantive scope."
In a separate legal opinion (in pdf) offered by of Friedman Kaplan Seiler & Adelman LLP, lawyer Robert S. Smith states, "My opinion follows from two conclusions. First, the constitutional text, fairly read, does not prohibit mobile sports betting: such betting is 'casino gambling' within the meaning of the New York State Constitution as amended and in force since January 1, 2014 (Constitution), and the constitutional provision that casino gambling may be permitted 'at no more than seven facilities' is satisfied where the server that accepts the bet is physically located at one of those seven facilities. Secondly, the Proposed Bill is consistent with the purpose of the controlling constitutional provision, which is to maximize the economic benefit of gambling for New York's citizens and taxpayers while limiting the number of casinos in the State."
While the opinions don't mean that mobile sports gambling will begin on Thursday (March 21), the process of approving the activity has been made much simpler and New Yorkers could see sportsbooks on their smartphones in the very near future.
Comments